Remember last week when I posted my
summer goals
? And remember how making a key lime pie was on the top of my list? Of course you do! Well, I
deeeeeed it!
Or, at least I made the filling and put it in a pie crust made by those cute little Keebler elves. I figure that's still doing it, right? Are you judging me for being the laziest baker of all time? Fine! Whatever. Maybe you're right. Or maybe I was just intimidated by the fact that the crust is the best part and I didn't want to screw it up. Or maybe I get anxious when I bake. You don't know! So just stop judging and applaud me for my effort, won't you?
OK, I'm going to turn the crazy down a notch and carry on. How about I settle my nerves by showing you more photos and the recipe? Sound good? Yeah? OK. Great. Here it goes.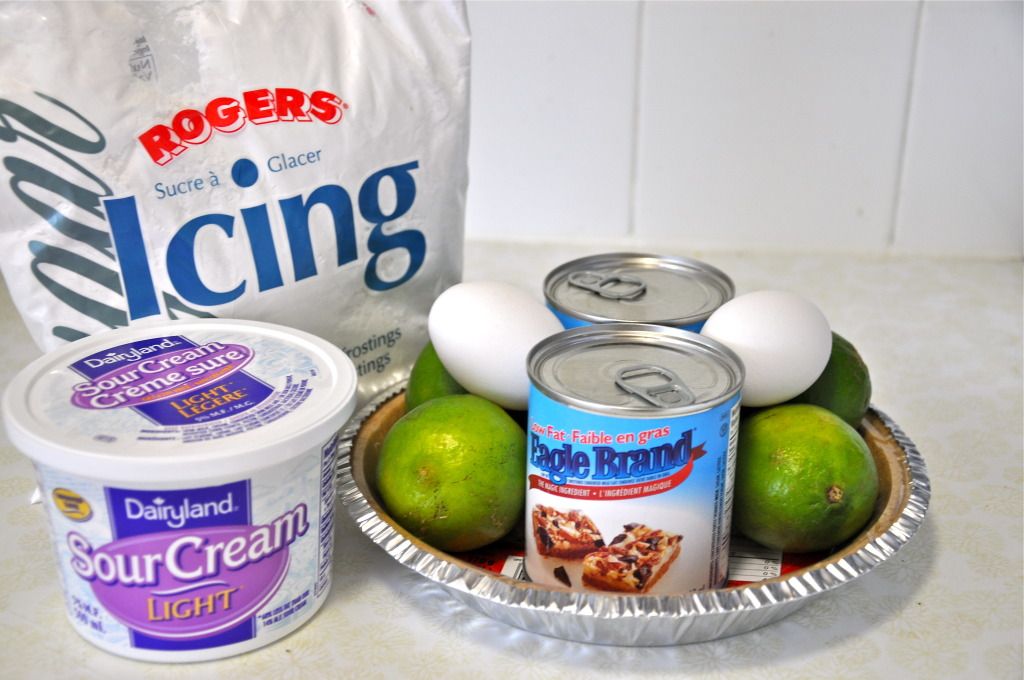 To make this recipe, you'll need:
2 cans of sweetened evaporated milk
2 eggs
4-5 limes (1 cup of lime juice)
1 tbsp. lime zest
1 cup sour cream
2 tbsp. icing sugar
1 pre-made graham cracker pie crust
Who knew it took so many limes to make a cup of lime juice? Not this girl. Thank goodness for Ian's juicer (courtesy of his buddy Adem!). That thing makes short work of citrus fruit. I love it. We used it to make
Bekuh's limeade
over the weekend and we make lemonade with it all the time. Yum!
Once you have your limes squeezed, mix the juice in a bowl with your evaporated milk and eggs. Whisk everything together, pour the mixture into the crust and then pop it in the oven at 325 F for 15 minutes.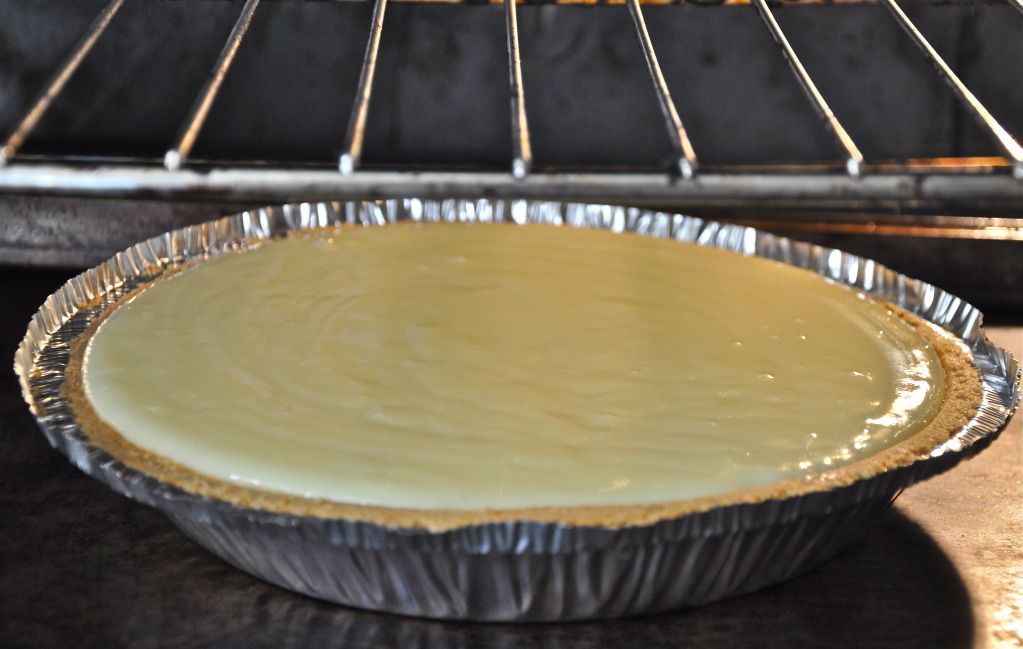 Now comes the worst part! Put the pie in the fridge for TWO HOURS! Ugh. Waiting to eat is painful. Once the time's up, mix the sour cream and icing sugar together and spread it on the pie, and then top it off with the lime zest.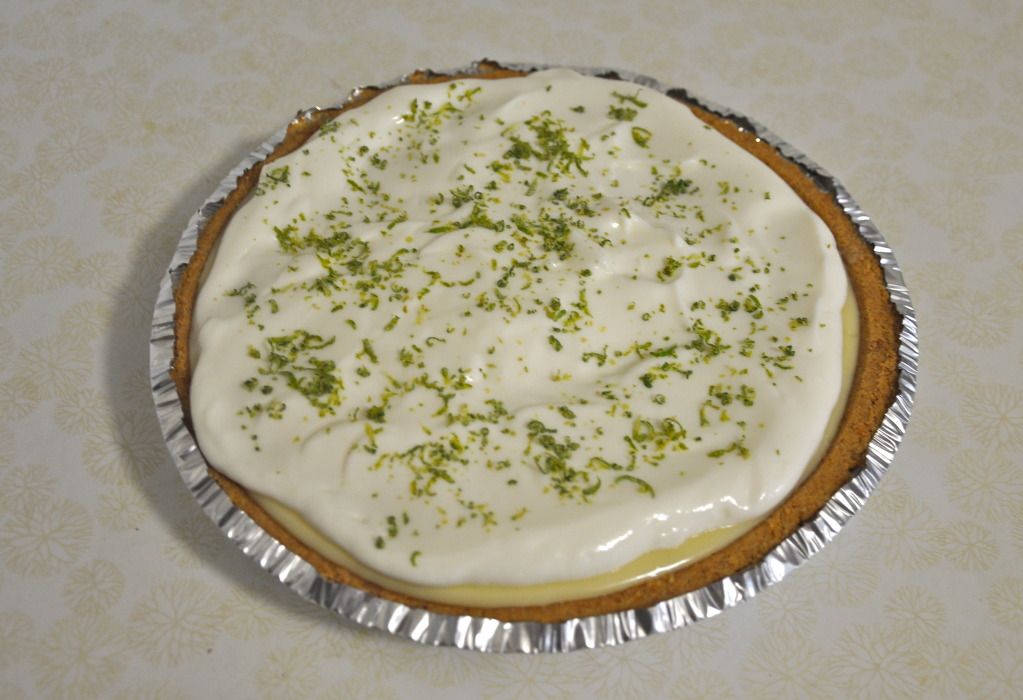 I found this recipe on the
Food Network
and found it over estimated how much filling and topping you needed. I think a can and a half of evaporated milk would be sufficient, and maybe 3/4 a cup of sour cream would do, instead of a whole cup.
Either way, though, it was delicious. I still have one slice in the fridge that I'll offer to share with Ian... even though I want it all to myself!!
How are your summer goals coming along? Have you ever made a key lime pie? Am I big fat cheater for coping out and buying the crust? Lay it on me. I think I can take it.