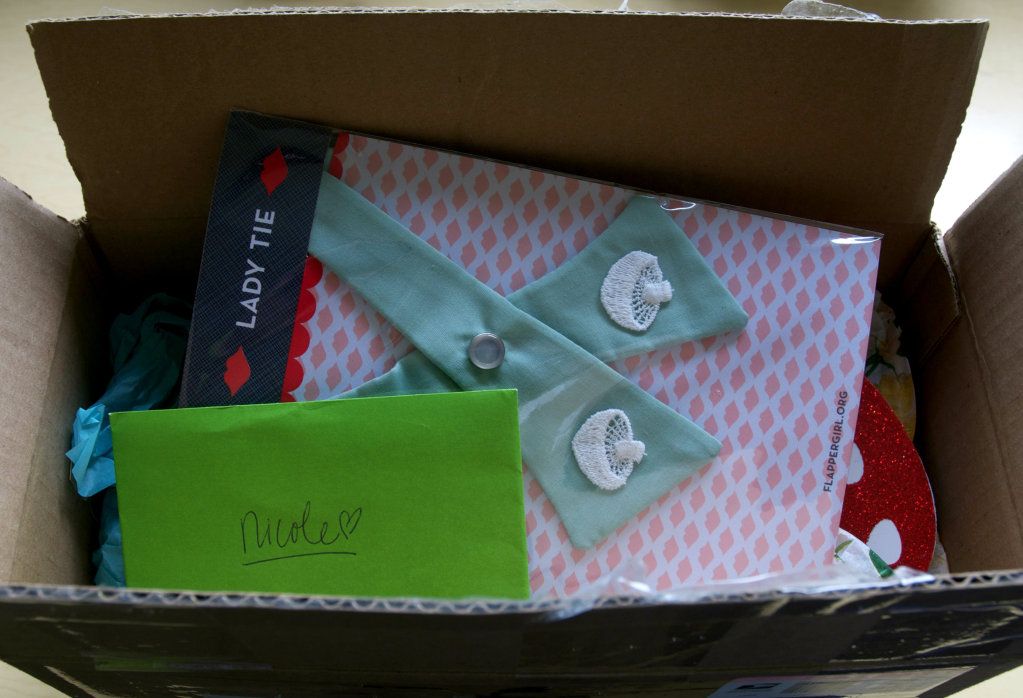 Do you guys know
Amanda
over at
Salvaged Strawberry
? You must! She's awesome. How could you not know her and her amazing blog?
Well, our pal Amanda had a giveaway awhile back to
celebrate her 100th sale on Etsy
. *High-five, Amanda!* And, as you can probably already tell, I won! Yup. That's right, I won the best giveaway I've ever seen or entered and yesterday, the package arrived in the mail!
In her card, Amanda wrote, "I hope it feels like Christmas!" And let me tell you, it did. I had totally forgotten that there were so many amazing items coming my way, so as I unwrapped each gift, I thought, "This has got to be the last of it." But then I'd stick my hand back in the box and discover something else. By the end, I felt a bit like I was digging into Marry Poppins' magic bag.
Are you curious what I got? Well, lucky for you, I have pictures of EVERYTHING! Check it out:
This adorable notebook from Amanda herself!
Quite the haul, eh!? I still can't believe I won and that all of these delightful gifts are mine. To be honest, this package couldn't have arrived at a better time. I've been feeling an incredible urge to online shop (mostly just so I know a parcel slip will appear in my mailbox and I'll have something fun to open) and this amazing box of goodies was just what I needed to kick that silly urge for at least a little while longer.
So a huge thank you to Amanda for the incredible giveaway and for stopping me from spending all kinds of money on things I probably don't need.
So, tell me ladies, have you had anything delightful show up in your mailbox lately? What's the best giveaway you ever won?