If you're new around these parts, "
at this time last year
" is a looking back series I do once a month. I started it four months ago after I found myself continuously wondering about my past. And then, after the first go-round, I decided that this just had to be a regular Gypsy in Jasper feature. There are just so many photos and adventures that I never did share here on the blog. Plus, it feels good to look back and see all that I've done.
In August of last year, I was living in Rankin Inlet, Nunavut - a hamlet of about 2,500 people on the west coast of Hudson Bay.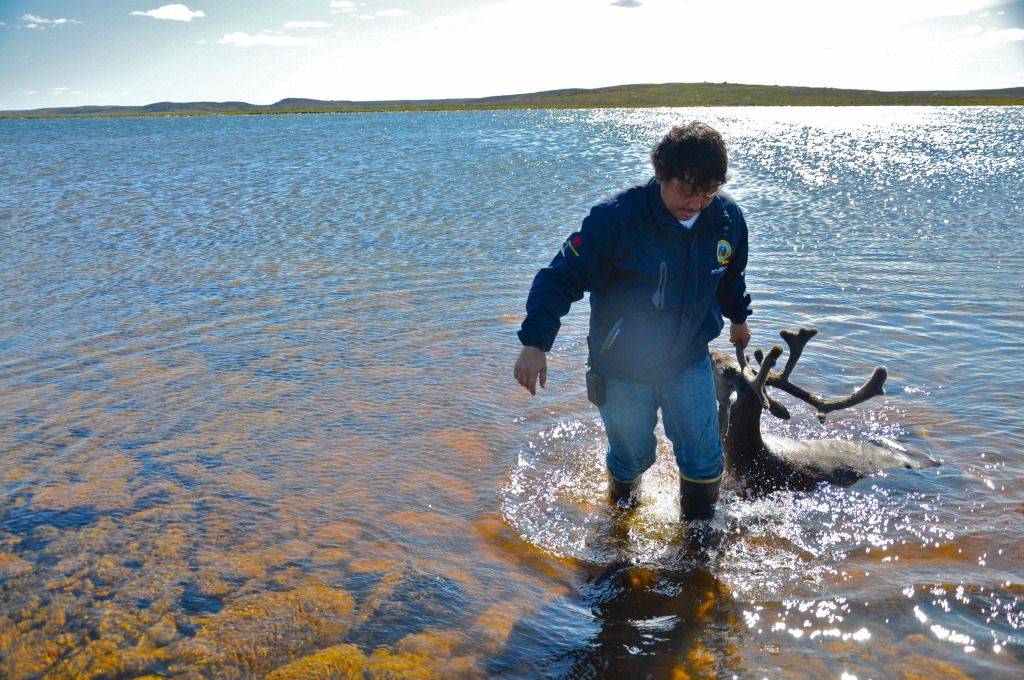 While there, I went caribou hunting. (I wrote a whole post about it, so if you're interested, definitely
check it out
.)
I watched our freshly shot caribou get skinned, gutted and cooked. And, I also ate raw caribou kidney, bone marrow and boiled tongue. (I
wrote about that
, too.)
I was exploring the tundra, looking for low-lying plants to photograph.
I was soaking in the town's mining history.
I was returning home to Yellowknife after seven weeks away from Ian, my friends and my oh!-so-comfortable bed.
What were you doing at this time last year? Can you remember?