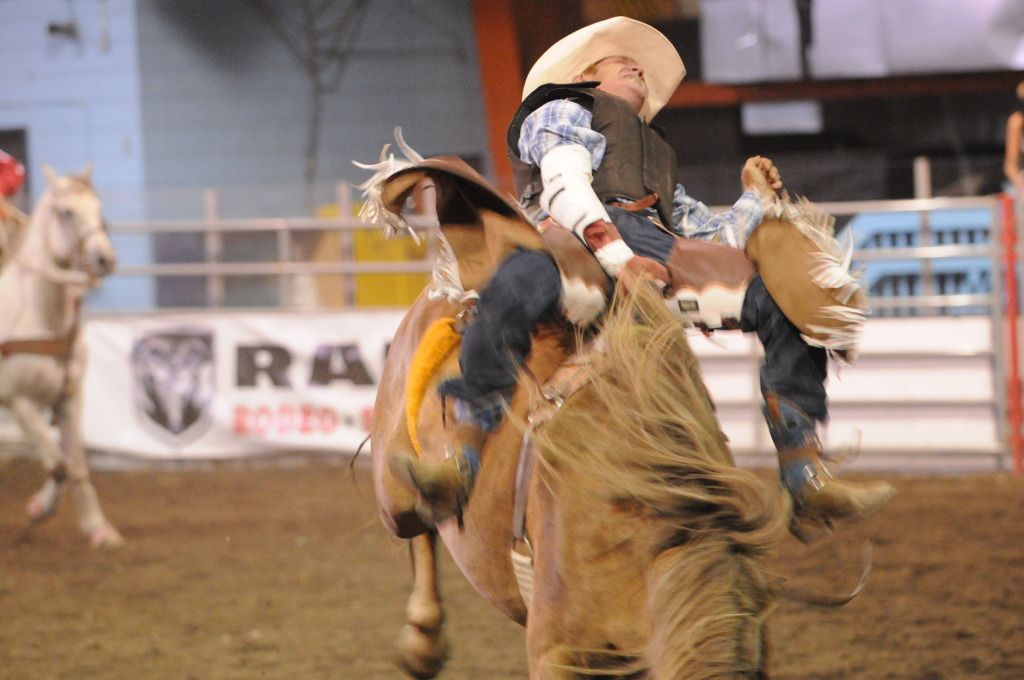 I'm not a professional photographer, as I'm sure you can all tell. I've actually only been taking photos for a couple of years. But, it is part of my job. So, I do it often and I fumble my way through it. Up until recently, my editor was the primary photographer for our paper, so that took a huge weight off my shoulders. But, a week ago, he left for a new job in Calgary (high-five him!). So, now the pressure's on me to take front page worthy photos.
This week is rodeo week in Jasper. So, the logical thing would be to have a rodeo photo on the front page next week, but holy man, guys, taking photos of fast moving, bucking animals is HARD. I swear, rodeo has to be the hardest subject to photograph, especially here in Jasper where they hold it in an arena with horrible fluorescent lighting, forcing you to max out your ISO so your photos aren't horribly dark. And, of course, once your ISO is through the roof, your photos turn out grainy as shit, like the ones you see here.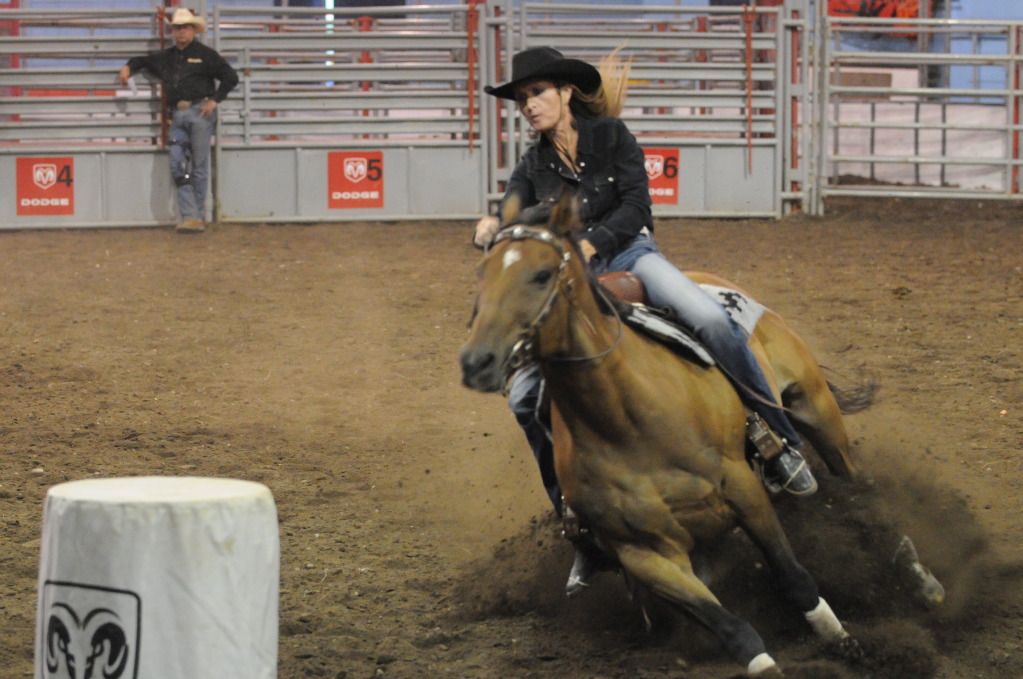 For me, the only consolation is that I know my photos are far more impressive than anything the point and shoot cameras captured last night. I can't even imagine the mess of blur that everyone was capturing as they enthusiastically snapped photo after photo, thinking eventually they'd get a good one.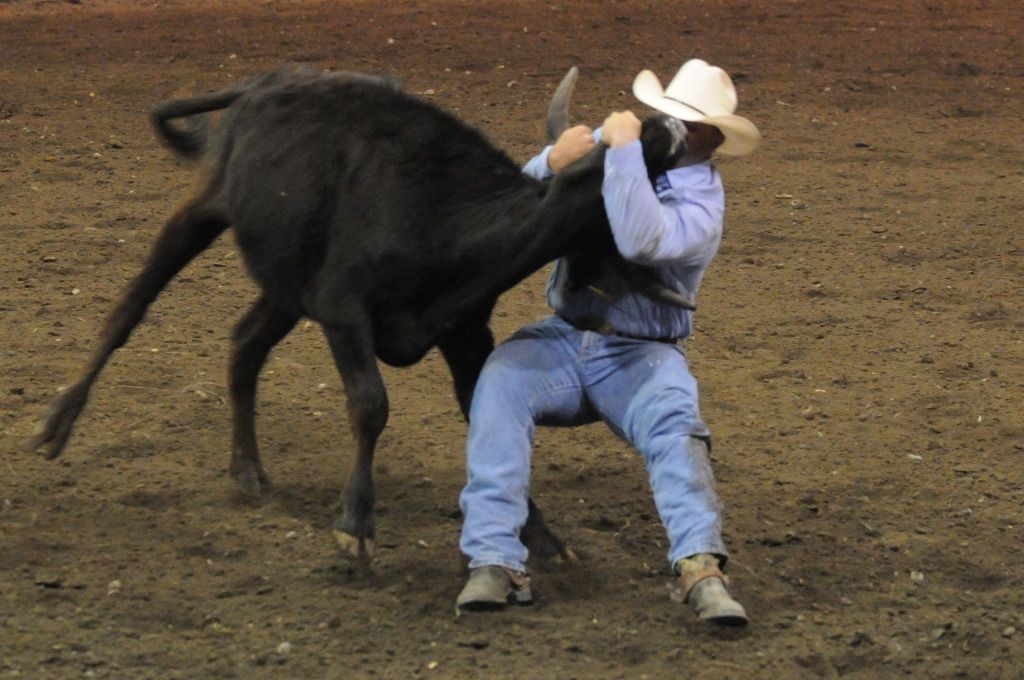 In an attempt to turn this experience into a positive one, I'm thinking, maybe this little photography assignment is the kick in the butt I need to start reading some photography tutorials. I'm sure there was something I could have done to improve these pictures. But, with my limited knowledge, I don't yet know what that something is.
How did you learn to take photos? Do you know any sites I should check out for pointers?