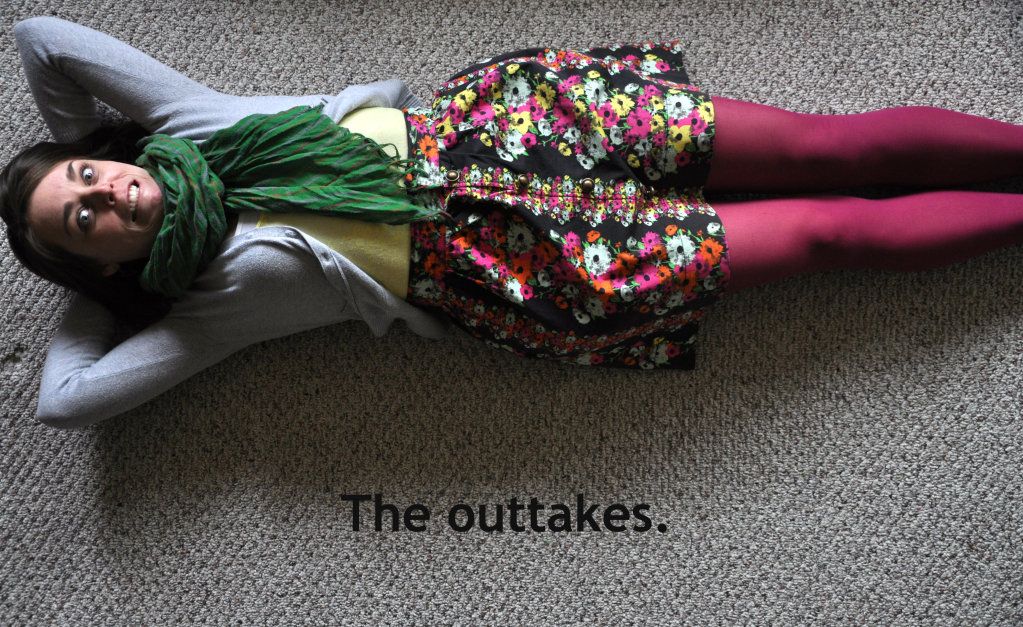 In the interest of full disclosure, I thought it was about time I show all of you that, although I look fantastic in all of my outfit posts (I mean, holy man am I babe!), that's not the whole me. You see, sometimes I look pretty silly, or weird or straight up unattractive. So, here for you, is my second post dedicated to
bloopers
. I hope you enjoy it!
For
What to Wear: on a picnic
, Ian and I thought it would be brilliant to a) go on a picnic and b) take photos of me eating to prove that we did. Well, let me tell you, I don't look good when I eat. Oh! I guess I don't need to tell you. You can see for yourself. (I think the rolled back eyes are actually a sign that my smoked salmon bagel is deeeeeelicious.)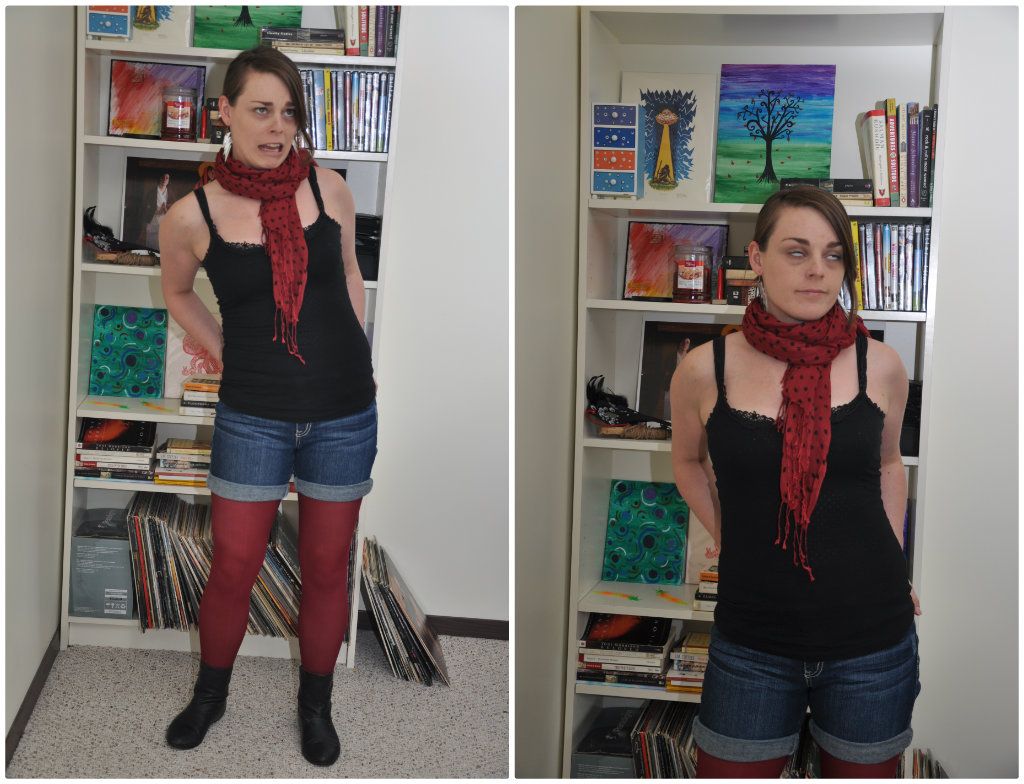 Then for
What to Wear: to a rock concert
, well, I decided it was time to zombie it up. Yay, more eyes in the back of my head. Only this time, I'm not yet eating something scrumptious. No. This time, I'm just a creeper ready to eeeeeeeeeeeat your braaaaaaaaaainnnssss.
Then, when I'm not sucking up brains and instead, I'm posing for
What to Wear: to a BBQ
, there are those moments where I sacrifice looking cool to get the lighting on my accessories
just
right. Yup. This happened... in public... and people did happen to walk by. Oh! The life of a lifestyle blogger, isn't it glamorous!?
And then, last but not least, there are those moments when you're taking pictures in your
favourite summer dress
and your photographer decides to give you joking criticism that leads to a pout and a laugh.
Well friends, I think you get the idea. Sometimes I'm a total hot mess, and other times, I pose just right to fool you into thinking I'm perfect. Do you feel better knowing I'm not? I hope so. Otherwise this exercise is a total wash! Well, that is unless I made you laugh even just a little.
So how about you guys? Do you have amazing bloopers hiding on your hard drive? Have you ever shared them? If yes, let me know!