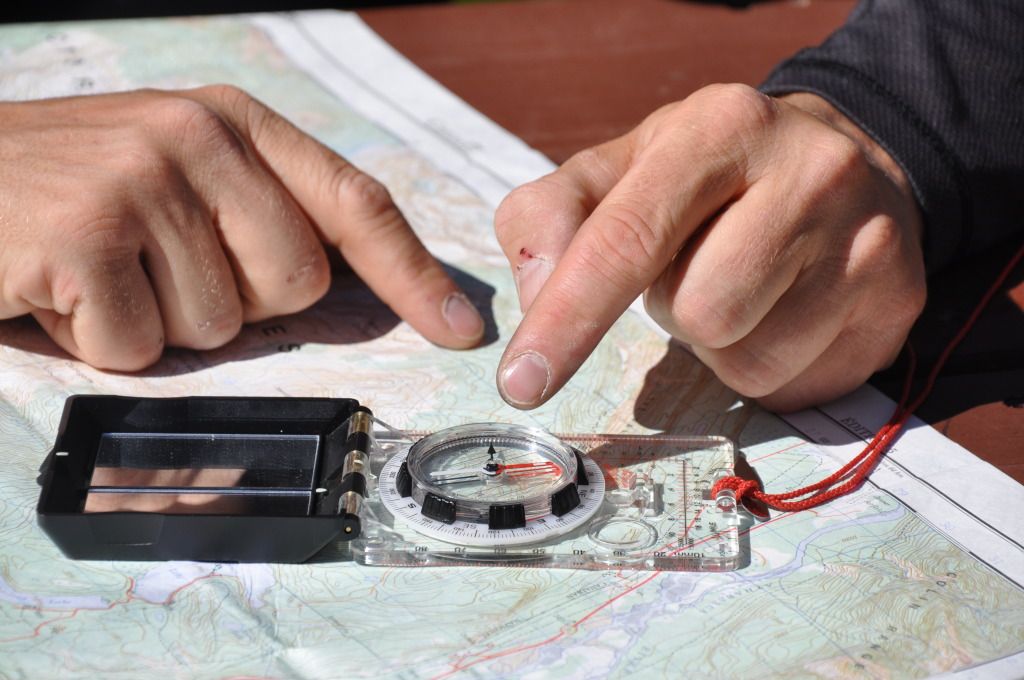 On Wednesday, there was a wilderness survival workshop at the Palisades Centre here in Jasper, so, of course, I jumped at the opportunity to both take part and cover it for the paper.
Part of the workshop was learning to use a compass and a map. For me, I think that was probably the most valuable part of the day. I am
the worst
for taking, giving or figuring out directions. I don't generally know where North is or what the East side of town means and I definitely don't remember landmarks. I'm basically the most oblivious person on the planet. I blame that on growing up in a small town where no one paid any attention to street names. If you wanted to get somewhere, you'd say, "It's three doors down from Jimmy. You know, across the street from Samantha." There was no, "It's on the East side of town, at the foot of such and such mountain on such and such street." Nope. Never happened.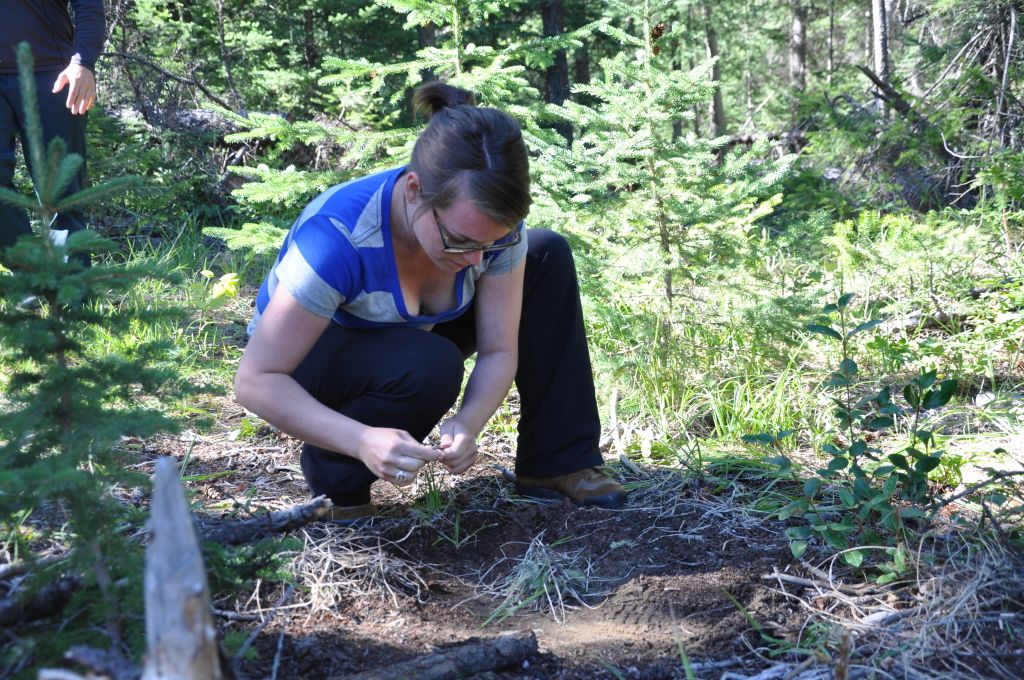 On top of learning how to navigate, we also learned how to make a fire. Well, some people did. I already had that shit down. I
was
a Girl Guide after all. Our challenge was to light a fire that would burn for at least three minutes, using just one match. I nailed it! No big deal.
The last thing we did was make a shelter using sticks and an emergency blanket - something that should be in your survival kit. Oh! By the way, we also learned what you should have in your kit, AND we found out that you should always have it on your person, not in your pack! News to me. All this time, I've been carrying all of my survival gear - like my chapstick, my brush and my makeup - in my backpack. What was I thinking!? I kid. I did discover, though, that, although my survival kit isn't made up of concealer and blush, it is still totally insufficient. I guess a few Bandaids, a book of matches, a can of bear spray and a raincoat aren't really going to get me very far if I get lost, stranded or injured somewhere.
So, this is what I learned:
a) write a pack list
b) pack a survival kit that corresponds with the activity I'm doing and keep it in my jacket or pants pocket
c) always tell someone where I'm going before I go and tell them when I can be expected back
d) don't hike alone (I'm still going to break that rule)
e) stick to the plan - if you say you're going somewhere, go there and not another place
f) know when to keep moving and when to stay put
g) always take the co-ordinates of where I start and where I want to go
h) stay together as a group
i) don't let my ego get the best of me
j) never think "It couldn't happen to me."
k) my gear is only as good as my knowledge how to use it
l) my body can last 3-5 minutes without oxygen, 3-5 days without water and 3-5 weeks without food
m) check the weather report before going out
n) chill the ef out and try to keep calm
Do you think you could survive in the wilderness? Have you had any scary experiences getting lost or trapped somewhere?