I feel like my post title suggests negative things to come, you know, since it's about the ol' day job. But, let me assure you, there is nothing negative about what I'm about to write. I have had a great week. I've done and seen and reported on really fun, interesting and exciting things. (That doesn't happen every week - hence why I don't often talk about work - but this week, oh! this week, it's been grand.)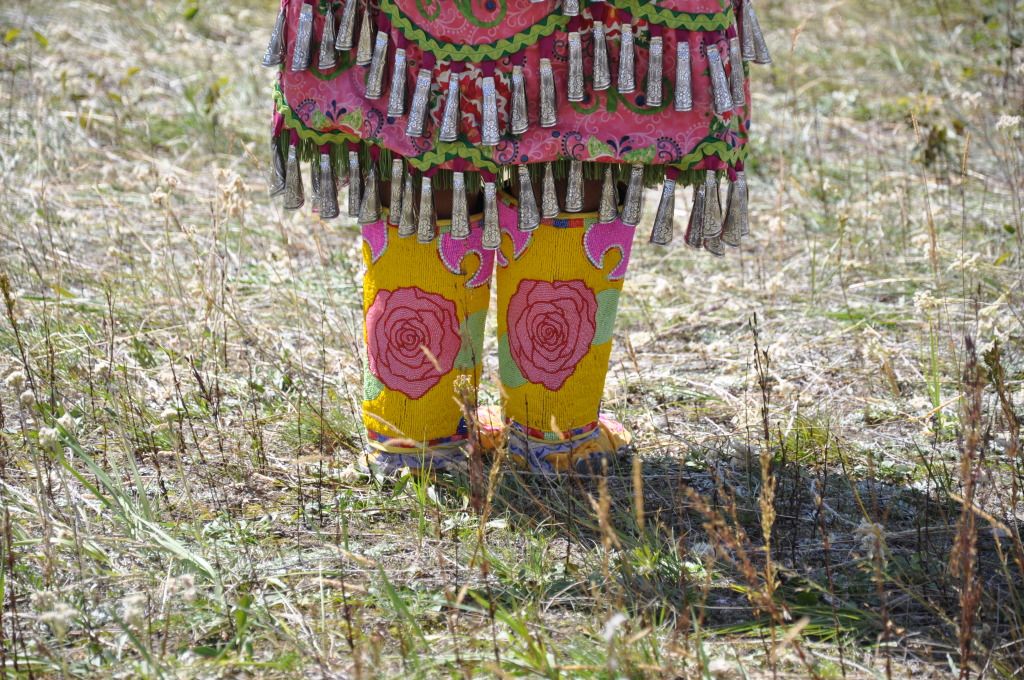 You see, on Saturday, I woke up to a text message from a colleague informing me that in half an hour, a pow-wow would be taking place in Jasper. So, I dragged my lazy butt out of bed, threw on some clothes, grabbed a water bottle, my camera and a notebook and ran out the door. (I'll admit, I was pretty grumpy about getting called out of bed to go to work on a Saturday, but, as you'll find out, it was worth it.)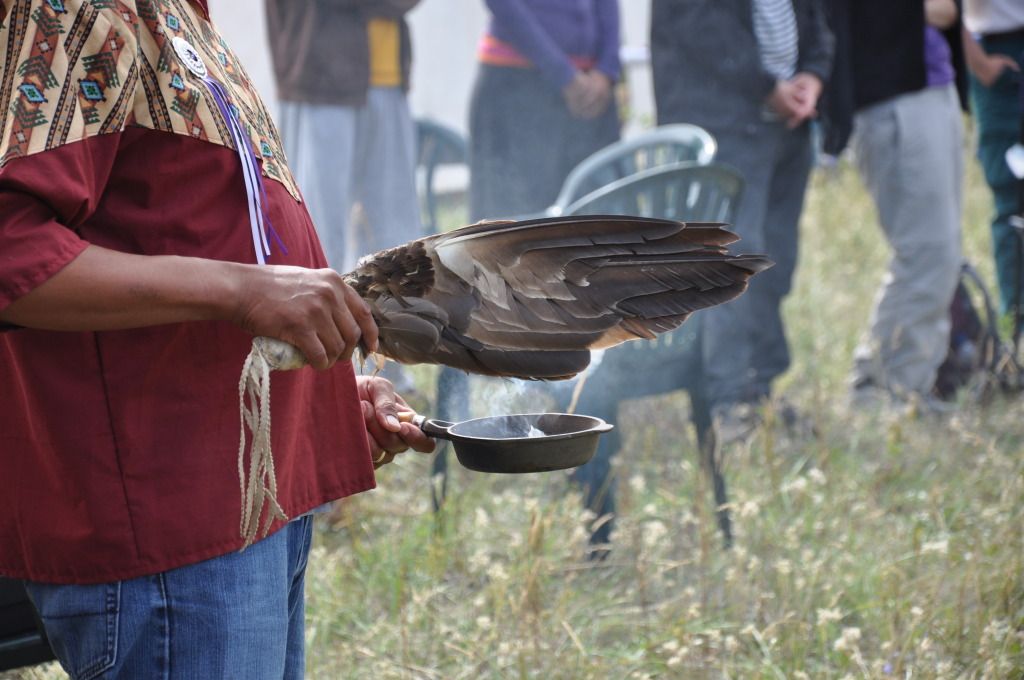 What I didn't know before arriving at the pow-wow that morning, was that this particular cultural event was incredibly significant. You see, when Jasper became a National Park in 1907, all of the First Nations people who used the land for hunting and gathering or who lived on the land all year around, were kicked out and relocated. And it's only in the last few years that Parks Canada has been working with all of the different groups to rebuild those relationships. Now, I knew all of that already, but what I didn't know was that Saturday's pow-wow was the first to ever take place in the park.
And because of that, the energy and vibe was so incredibly positive and enthusiastic. I feel so privileged to have been there to hear the people speak about their land and their ancestors. And, I was also reassured to find out that Parks Canada has set aside a sliver of the park as First Nations land to be used for spiritual and cultural activities and events. The sentiment of the people who gathered on that site Saturday was that the pow-wow and the designation of land are both positive steps forward.
"It's been a long time coming," one man told me. And it's true. It's been 105 years since these people were removed from their homes and their hunting grounds. This acknowledgement is definitely long past due. But, as they say, it's better late than never.
*Tomorrow I'll tell you all about the other amazing thing I covered this week. I'll give you a hint, it would have made
Les Stroud
proud.*