Hey ladies! It's What to Wear time and this go-round we have a whole slew of bloggers participating, so when you finishing checking out my post, make sure you click on the links at the bottom to see what everyone else wears to the beach.
Anyway, on to business. When dressing for the beach, or in this case the lake and the concrete walking path that goes around it, I always put my hair up. Why you ask? Well, because although women in music videos and movies look steaming hot when they emerge from the water with wet hair, in reality, I look like a drowned rat. Like, seriously, it's pretty gross. So instead of attempting to make gross look good, I pull my hair up and call it a day. Good thinking, right?
As far as my swim suit goes, this year I've gone for the tankini. To be honest, I'm not totally stoked on the state of my belly at the moment, so I figure, why be self-conscious every time I want to go for a swim? So, now, I go with the cute covered-up look. No adjusting or sucking in for this girl. I let my belly hang out in all of it's glory. Maybe one day I'll sport a bikini again, but if not, who cares. I can look good and feel good at the beach without one. Heck ya!
I realized after the fact that I didn't take any photos without my shorts. Sorry for that. When I swim, those bad boys come off and I show of my short little limbs. My legs are actually my favourite part of my body. They are, and always have been, super strong and muscly, which I totally dig. So anyway, I wear the shorts on my way to the beach and ditch them once I'm there. (The idea of driving the 10 minutes from my house to the lake only wearing my bathing suit bottoms weirds me out. Don't judge me!)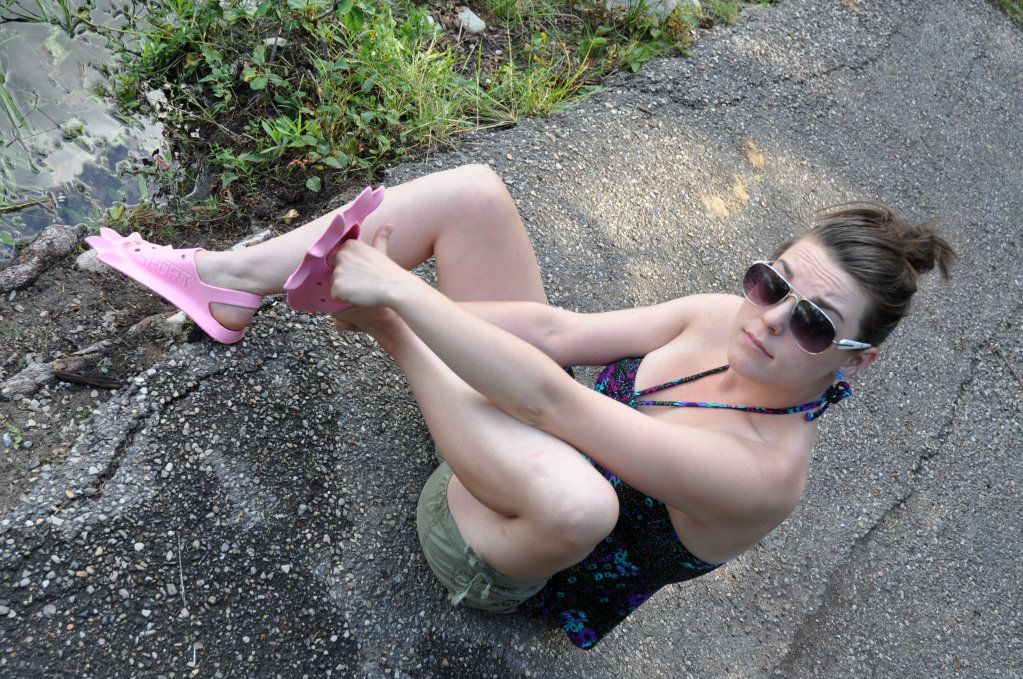 From top to bottom:
Sunglasses: Ardenes
Bathing suit: Billabong
Shorts: Winners
Flippy floppies: Gifted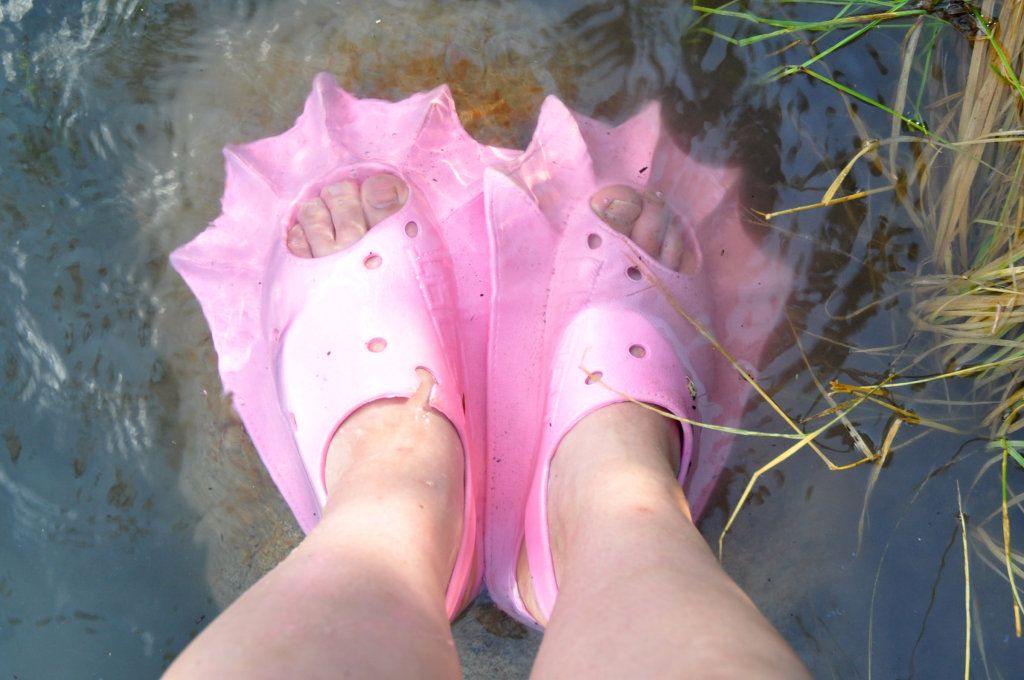 Of course the crowning glory of my beachwear are my flippy floppies. Are you guys sick of seeing photos of them yet? I hope not because I'm definitely not sick of showing them to you. These babies are my absolute favourite summer accessory. They make me swim faster and they shield me from the ouchy rocks beneath the water. They are summertime gold. As is this view...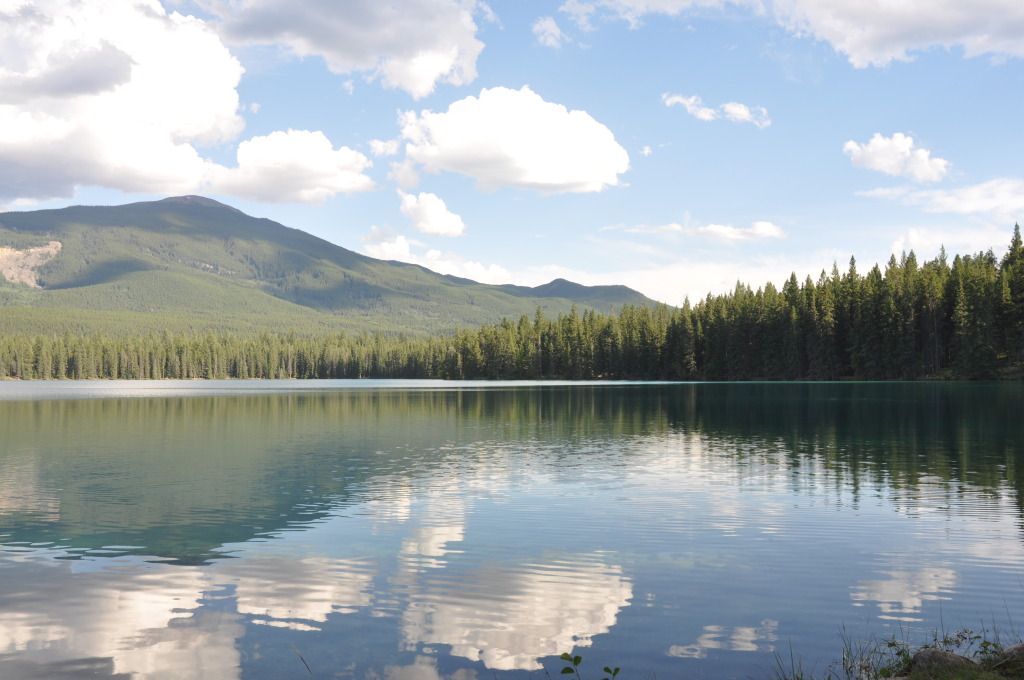 Well ladies, that's it for me. Be sure to check out what the other What to Wear ladies have put together for beachwear. You can find their outfits at the following blogs:
If you're interested in joining in the What to Wear fun, send me an
email
. We'd love to have you along for the ride. Next time, we'll be dressing for What to Wear: to a bonfire. Do you have the perfect outfit to show off? Let me know!