What up, friends? It's What to Wear time
again
. I wish I could say I lived the occasion I dressed for, but sadly, time got the better of me and our first house guest (of three) has arrived for the weekend, so it's tortierre and beer time. (I'm writing this Wednesday night, not this morning. I swear, I don't eat fatty meat pies and drink beer at 8 a.m. Although, I wouldn't put it past me on a Saturday morning a little closer to 11 a.m. Actually, that sounds pretty damn good.)
Although I didn't light a bonfire with my mad fire-making skills, this is definitely an outfit I would wear to do just that. It's warm and cozy and it protects most of my body from the awful mosquitoes that have infested the park this summer.
I got my poncho on Monday from my pal Carlos, who just got back from a trip home to Mexico. He gave me this gorgeous orange gift on
his
birthday. What a guy, eh? So thoughtful. So amazing. And what a great shopper. He bought the perfect size and colour. I have to say, I was super-duper impressed and surprised!
Poncho: Gift
Tank top: Thrifted
Jeans: Forever 21
Shoes: Army and Navy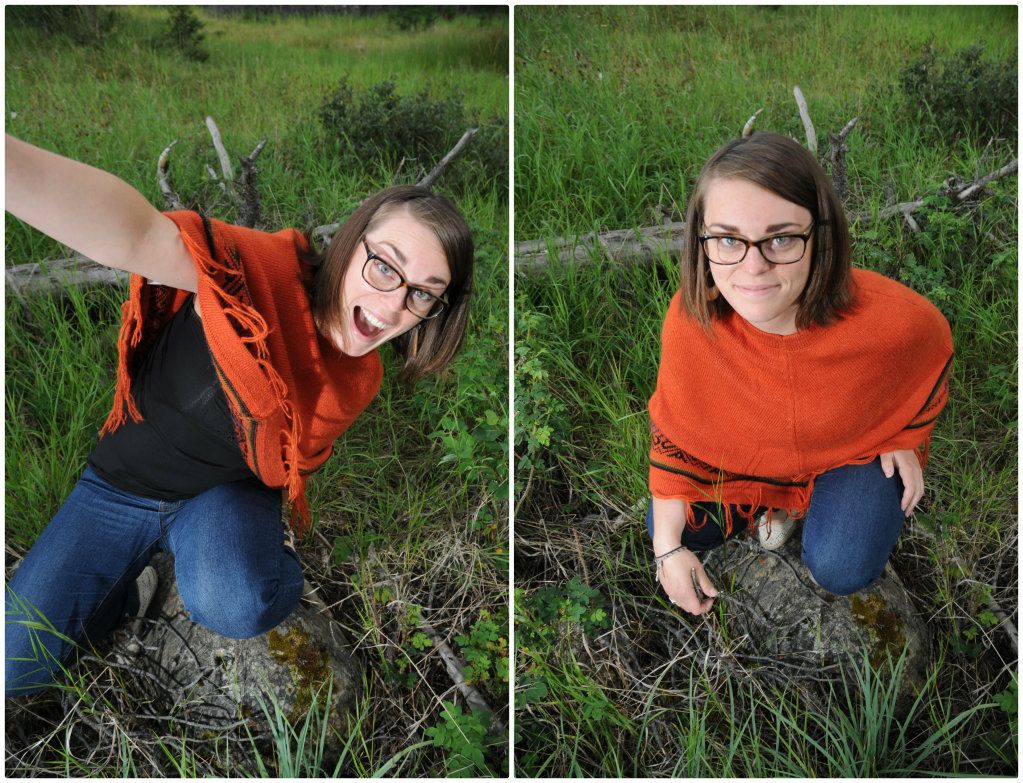 Well, my bloggy pals, that's all from me today. Don't forget to check out all of the other lovely bonfire outfits being sported on blogs all over the interwebs.