Ian has an affinity to mushrooms and fungus. He hates to eat them, but he LOVES to photograph them. He sees something beautiful or mystical or ominous in each one and it's those qualities that he strives to capture. When we moved to Jasper nearly a year ago, Ian was feeling a bit down and out. I had torn him away from everything and everyone he had ever known. At that time, I tried to drag him out of the house to go on a mushroom hunting adventure, but he just wasn't having it.
This year, though, well, this year is a whole different story. On the weekend, we went out and ended up spending a few hours kneeling in soaking wet moss and bending into uncomfortable, unsightly yoga poses just to get the perfect shots. Half the time, I was Ian's lighting assistant, holding a flash this way or that, and the other half of the time, I was either scouting out the perfect mushrooms for him, or I was attempting to capture them myself.
Pictured here today, are the photos that I captured. I will freely and quickly admit, that mine don't even come close to Ian's, some of which you can see on
his website
. I don't have his eye, nor his talent for photography. But, even so, I give it an honest go and I attempt to capture the beauty I see without getting fancy with my techniques or my lighting. I just get in close, fiddle with my settings and then point and shoot.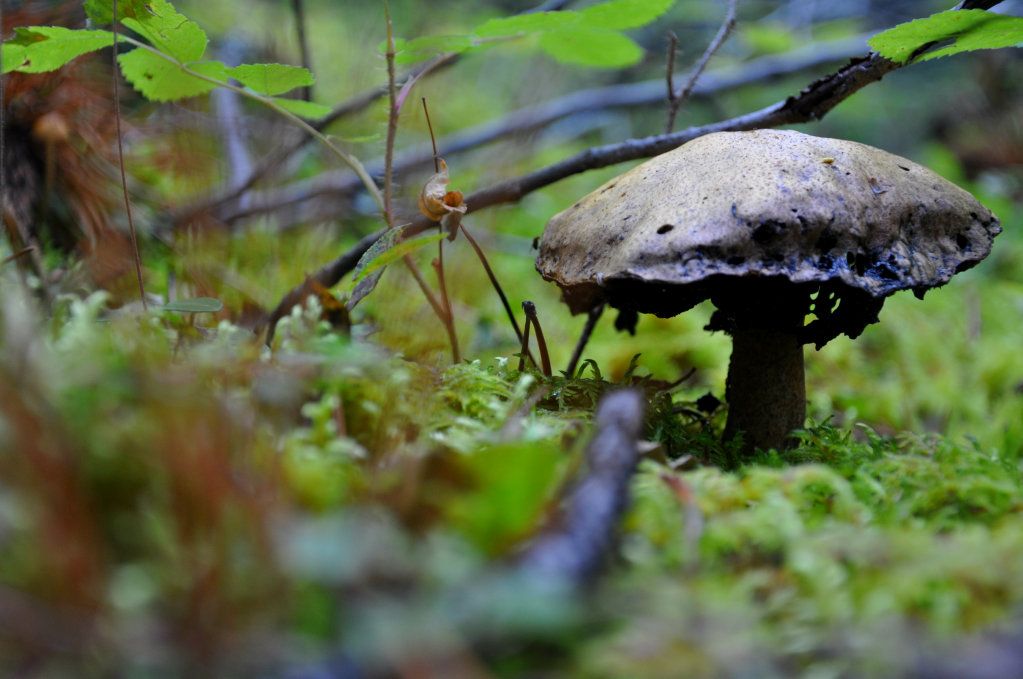 I adore this mushroom. It's so creepy, almost like something you would find in a Tim Burton movie. This little guy had just started decomposing, so it was getting all gooey and drippy. Ick! But, so cool. Ian got a particularly great photo of it, that I can't wait to see blown up as a huge print for our bedroom wall. Have I ever mentioned that our bedroom is surrounded by Ian's mushroom photos? I love them. As he would say, they look like tiny alien landscapes.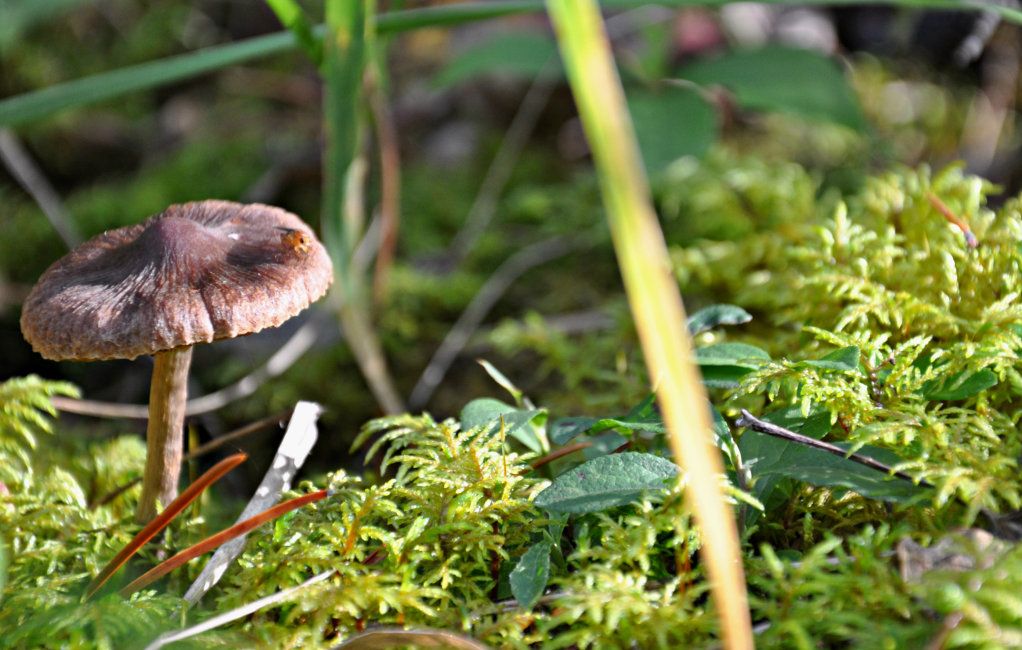 Well friends, there you have it, a select few photos from my first mushroom hunting adventure of the season. I have plenty more where that came from. In fact, I have a whole other adventure's worth. I'll be sure to get those edited and ready to go ASAP. I'm sure you're dying to see more, right!?
What's your favourite thing to photograph?