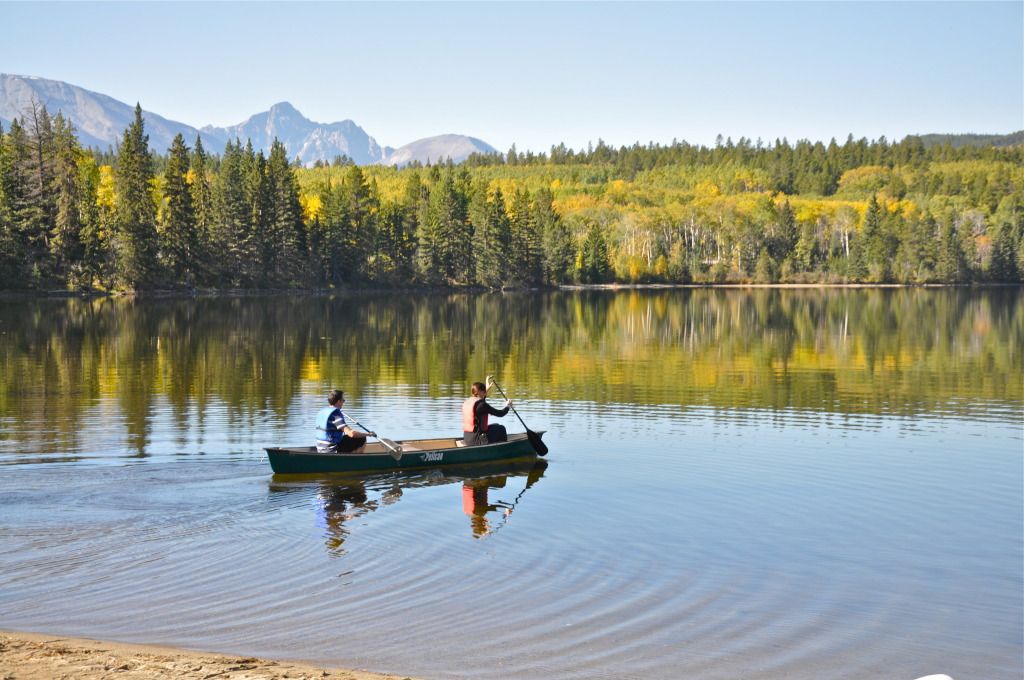 I love playing tourist in my own town. There is just so much to see in Jasper. There are lakes and mountains galore. If you drive 30 minutes or less in any direction, you end up at another gorgeous spot. It's truly amazing. So, this week, I'm thankful to have had my dad visiting over the weekend. It had been about 40 years since he was last here, so it was fun to see the town through his eyes and to play tourists together.
Aside from exploring, it was also nice to just hang out and chat. We hadn't seen each other IRL in a year and a half, since his 75th surprise birthday in Vancouver, so there was a lot of catching up to do. And, plenty or reminiscing to do, as well. Daddy-o had plenty of old stories to share about his first time through Jasper. He had just arrived in Canada by boat (in 1956) from Holland and was taking the train across the country from Halifax to Vancouver, where he would be living. He made a short stop here, but there was snow and fog covering all of the beautiful mountains. I love hearing my dad's experiences as a fresh-off-the-boat immigrant. He had so many adventures, and, since he came here with only high school level English, many slip ups. The tales are endless and almost always humourous.
What are you thankful for this week? Did you have any visitors? Or did you act like a tourist in your own town?