I honestly don't even know where to start. I almost just want to say, "my three days hopping between a 25-foot Vietnam War raft and a wee-little yellow raft were wicked-awesome... The end." But, I won't. Don't you worry your pretty little heads. I'll tell you more. Because I know you're just dying to hear all about my adventure. Amiright?
Well, we floated. We hit big waves. We got wet. We paddled. We bumped into rocks. We got stuck on rocks. We ducked under sweepers (low-lying trees). We saw bald eagles and a turkey vulture. We drank beers. We sang songs. We ate the most amazing campfire meals I've ever had. We did our business in the bush and slept in warm sleeping bags. We enjoyed beautiful views. We set up camp. We took down camp. We drank cowboy coffee. We laughed. We got dirty. And we made it from point A to point B.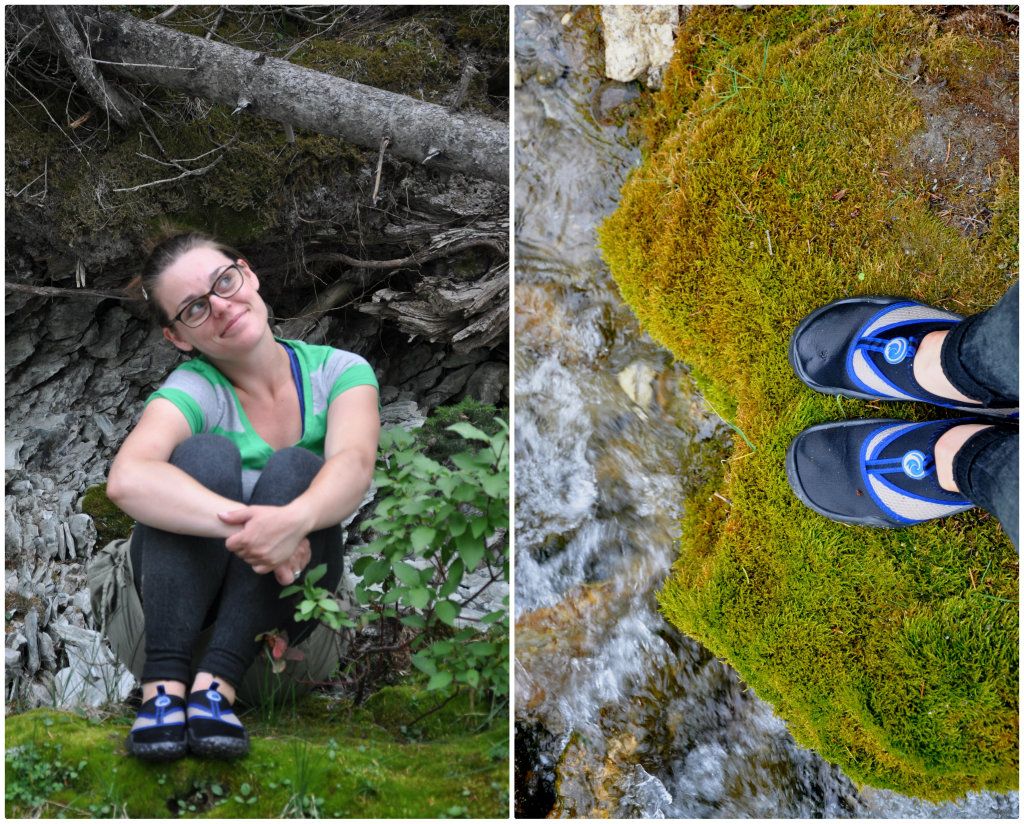 Our first day out on the rafts was a chilly one. By the time we hit the shore of our first campsite, I was soaked and shivering. But, have no fear, I was with expert campers who had a fire roaring in no time. It also didn't hurt that the tent Ian and I just bought was super-duper easy to assemble, so before I knew it, I was in fresh, dry clothes, standing with my butt facing the fire. Ahhhh... camping!
Ian's oh!-so-clever drying device.
The second night was my favourite. The island we chose was just gorgeous. The bench the team put together with drift wood was as impressive as a 1970s sectional. The music was amazing. Dinner was delicious. And, that was also the night that we all sported antlers and crowns made from sticks, bark, leaves and old man's beard.
Two of our crew members (the chef and our master raft guide) are missing from this photo.
On our final day, we ended up at one of the most beautiful waterfalls I've ever seen. But, before anyone had a real chance to enjoy its beauty, this happened: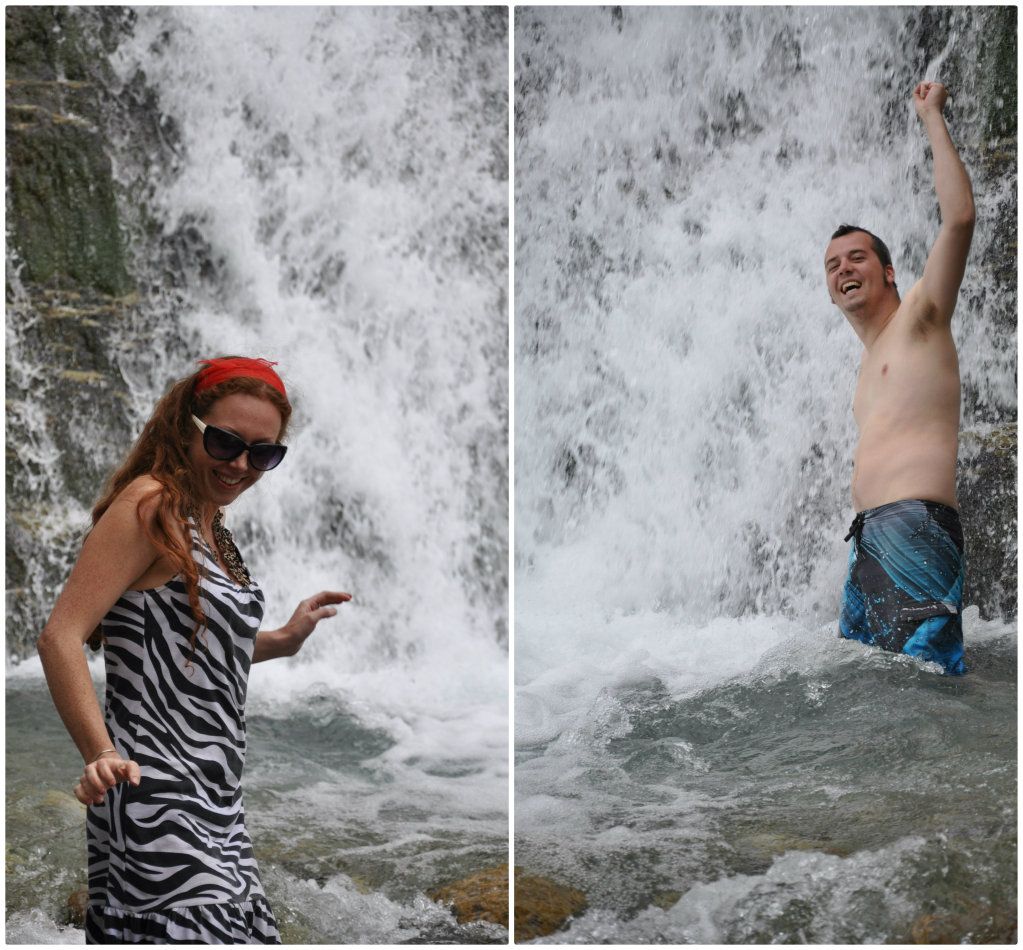 I'll admit, I wasn't brave enough to get in there myself, but everyone who did made it look a bit like a Herbal Essences commercial. In other words, it was magical to watch.
All in all, the trip was as idyllic as this photo of Dave and Jim. As we drew close to the end, we all wished there was at least one more day to go. But, long weekends have to end sometime and everybody's gotta work. So, we packed it in and chalked the weekend up as one for the books.
What did you-all do for Labour Day long weekend? Anything fun?