Warning:
The photos Ian took of me for this edition of What to Wear are pretty darn goofy. There's only one that is remotely serious and even in that one I look like a midget. Enjoy!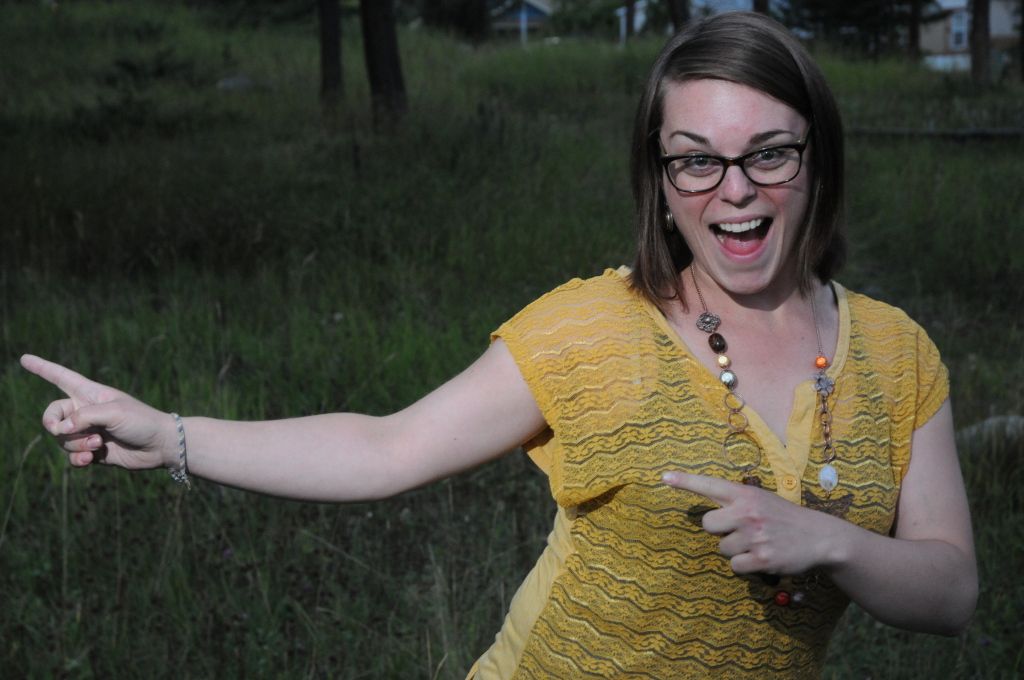 Although I look like a doofus, this is actually what I wore to a farmers' market yesterday. Jasper's market is every Wednesday during lunch hour. This week, it was fairly small, so I only walked away with some cherry tomatoes and some mixed greens. The last time we went, we bought blackberries, baby cucumbers, carrots and dried apples. Yum!
For the farmers' market, I think anything goes. In this case, I looked out the window yesterday morning and saw a cool autumn day, so I put on some fall colours. I absolutely adore this shirt. Mustard is the best colour ever! The necklace is something I picked up in Yellowknife last year. I'm kind of wishy-washy as to whether I like it or not. I think it's the huge butterfly that throws me off.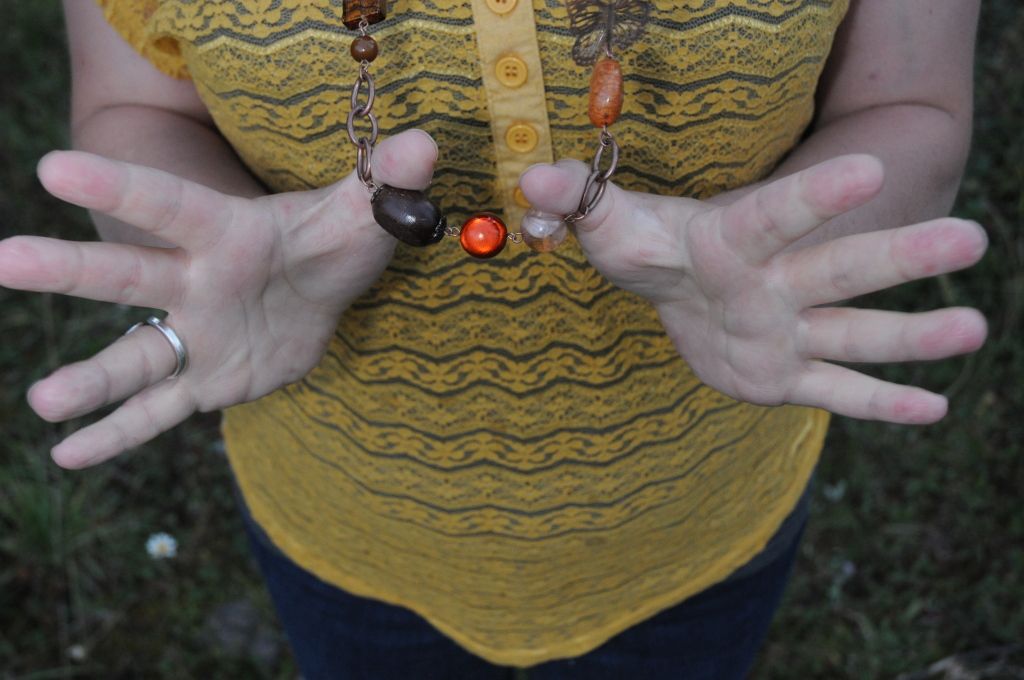 From top to bottom:
Shirt: Army and Navy
Tank top: Ardene
Necklace: Bootlegger
Jeans: Bluenotes
Shoes: Ardene
Well friends, that's all for my "serious" photos. Yup. Now come the bloopers. You are
so
welcome.
Gawd I'm beautiful. Just admit it, ladies. You dream of looking like me. Right? Right? If not, maybe you dream of looking like one of the many other What to Wear ladies hanging out on the interwebs. Not sure? Well, there's only one way to find out. Check them out. Creep them and enjoy their gorgeous style.
Before I leave off, I just want to note that the mastermind behind What to Wear, Jill from Jilly BeansTALK, has decided to take a step back from the series and blogging. I just want to give a shout out to both Jill and Alana who started this whole fashion adventure. They are both amazing women, amazing bloggers and amazing fashionistas. I hope one day they'll both come back to this little fashion love-in they created. But, until then, I send them lots and lots of love.
As for everyone else, if you're interested in joining What to Wear, shoot me an email and let me know. We're always super excited to have new people come on board. This time around, we have Sarah and Katherine joining us for the first time!! Next time is What to Wear for a bike ride. We'll be posting that on Sept. 20. So, be sure to check in. I hope by then my goofiness has worn off, so I can take at least two serious photos. Wish me luck!