I hope all the Canadians out there had an awesome Thanksgiving weekend! And, I hope the rest of you had an awesome regular weekend, because mine was fantastic. It was full of too much fun, too much food, and too many laughs (if there's such a thing!). And it was also full of activities from my
list of things to do before my 26th birthday
(which is today).
So, in honour of said list and my birthday, I thought I'd show you photos of me doing some of the things I set out to do before today.
No. 1 on my list was to buy a box of Smarties and to eat the red ones last. When my pal Cynthia saw my list, she said, "I'm doing that!" and then came over that very night for wine, 90s tunes, laughs and two boxes of Smarties. It was seriously an awesome night of singing and reminiscing and just being downright silly. (To be honest, I don't remember why she's frowning in this picture. I assume it's because Ian was being a goofy photographer, as he so often is. )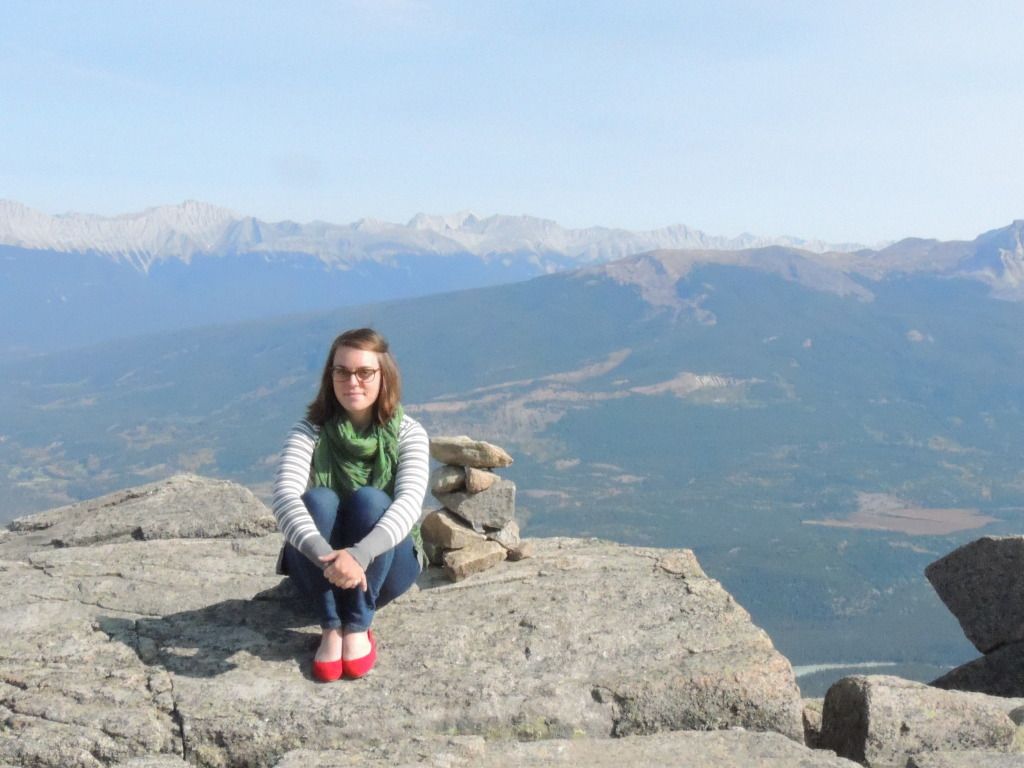 No. 9 was to take my dad, who has vertigo and a slight fear of heights, up the Jasper Tramway to the top of Whistlers Mountain. It was awesome to get him up there and to just hang out enjoying the views together. I'm so glad that, despite his insistence that we didn't HAVE to go up there, we still went and he was able to concur his fear.
No. 13 was to eat an ice cream cone before it was too cold to enjoy it. Well, I didn't beat the snow, but I got it done on Saturday right before I crossed No. 8 off my list: lounging in the Miette Hot Springs before they closed for the season. Now, let me tell you, that was a quality afternoon!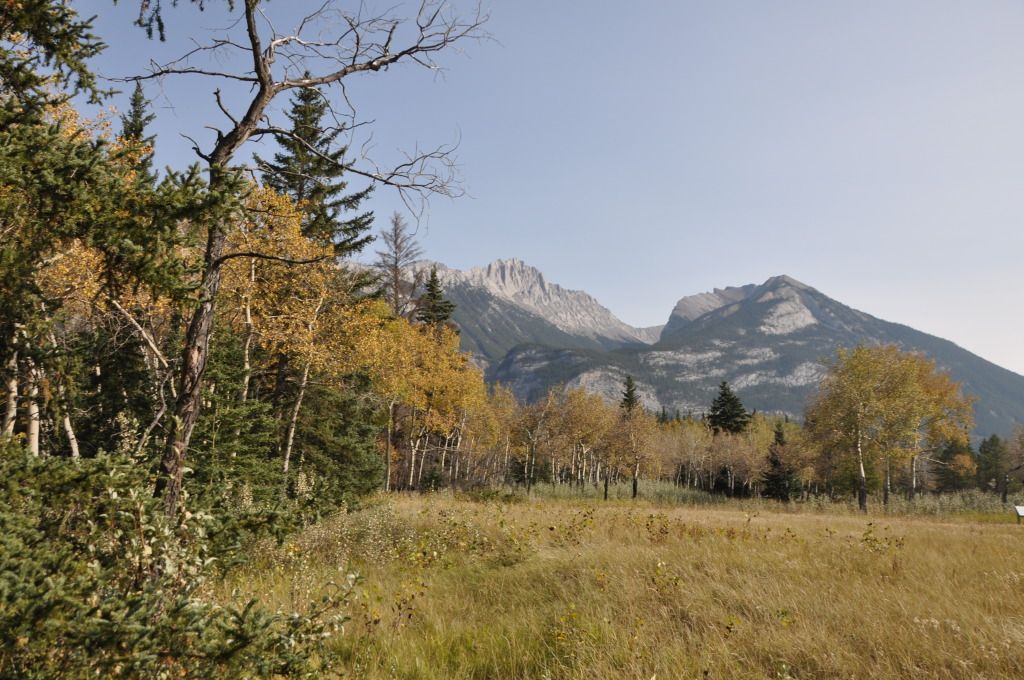 No. 14 was to photograph the fall colours. That was something we did a good amount of while my dad was visiting. The trees had just started changing colours, so Jasper was looking particularly gorgeous.
No. 21 on the ol' list was to go mini golfing. Months ago, Ian told me about this tiny little course made from real grass just outside of town, and ever since I've been dying to go. Well, it turned out to be super dinky and pretty silly, but it was a fun way to wrap up our day on Saturday.
In the interest of keeping this post relatively short, I'll stop with what I did accomplish and leave you with the few things I didn't manage to do within the 26-day timeframe.
1.
Make a list of DIYs to do this winter.
There's still time before winter, so I don't feel too badly about not completing a list.
2.
Paint lawn gnomes.
This is still going to happen. It must! The gnomes are primed and ready, I just need to get down and dirty with some paint.
3.
Watch Heathers and Pump Up the Volume just to fawn over young Christian Slater.
I didn't do this, but Ian did get True Romance (another Christian Slater movie) for us to watch, so that totally happened, which I guess could almost count, considering I did do a good deal of fawning.
4.
Write a journal entry each day.
Yeah... I didn't even write an entry on the first day, so... whoops.
5.
Get a haircut.
I still really need one, so that's going to have to happen sooner rather than later.
All things considered, I have no regrets. Having a fun list of things to do before today was a great way to make the best of my last few weeks as a spry 25-year-old, and now, I think it will be a little easier to ease into my place as an old lady.
Have an awesome day everyone.