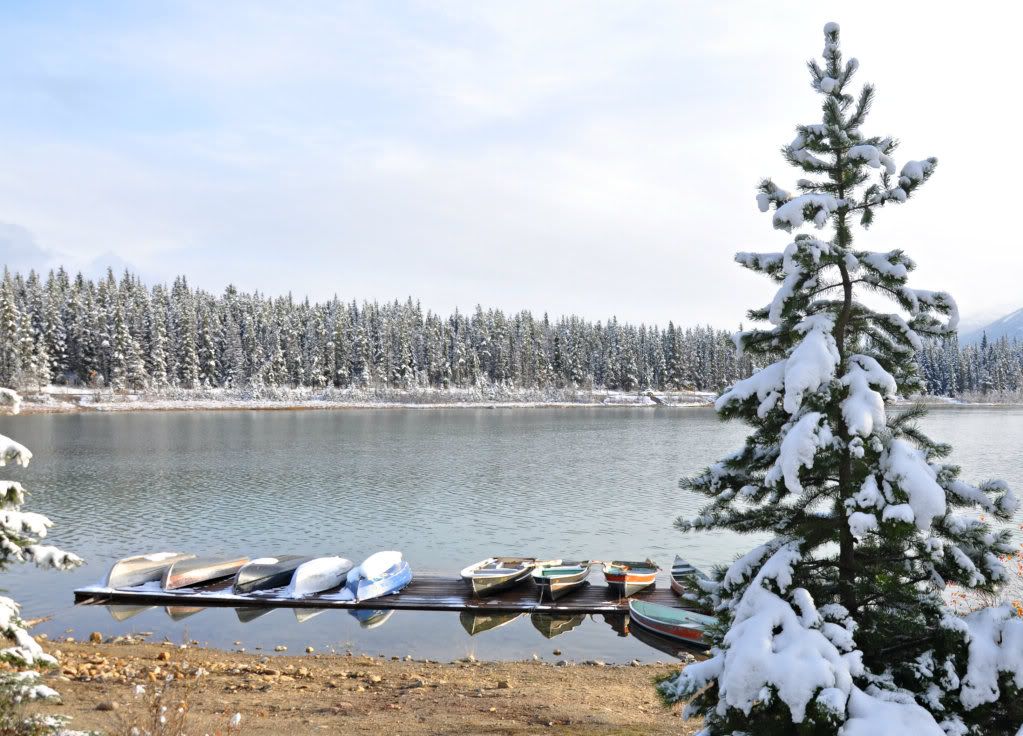 If you checked in yesterday, then you know winter has already arrived in Jasper. We had a weekend of beautiful snow. There isn't a ton yet, but I still took the time to enjoy what little we have on Sunday afternoon. I went for a short drive and a little stroll near Patricia Lake and just took in the beauty of the sun reflecting off Jasper's newly installed white carpet.
There is just something about the first snowfall of the year. Everything looks so pristine and calm under a fresh layer of snow. And, for some reason, everything seems so still and quiet. I love that silence, the sound of crunching snow under my feet and the crisp air of winter. And, I'm thankful to live in a place where I can enjoy all of those things.
Do you get snow where you are? What's your favourite thing about the first snowfall of the season?