Before I get into the giveaway business, I just want you-all to know that I truly have the BEST blog pals ever. Seriously, I am so blessed.
Y
ou gals are amazing and appreciate every comment you make and every email you send. I've been blogging for awhile now, but it's just been in recent months that I've built my own little community, and that community is now totally irreplaceable in my life. I can't imagine what things would be like without this blog and without all of you. So, thanks a million for being so freaking rad!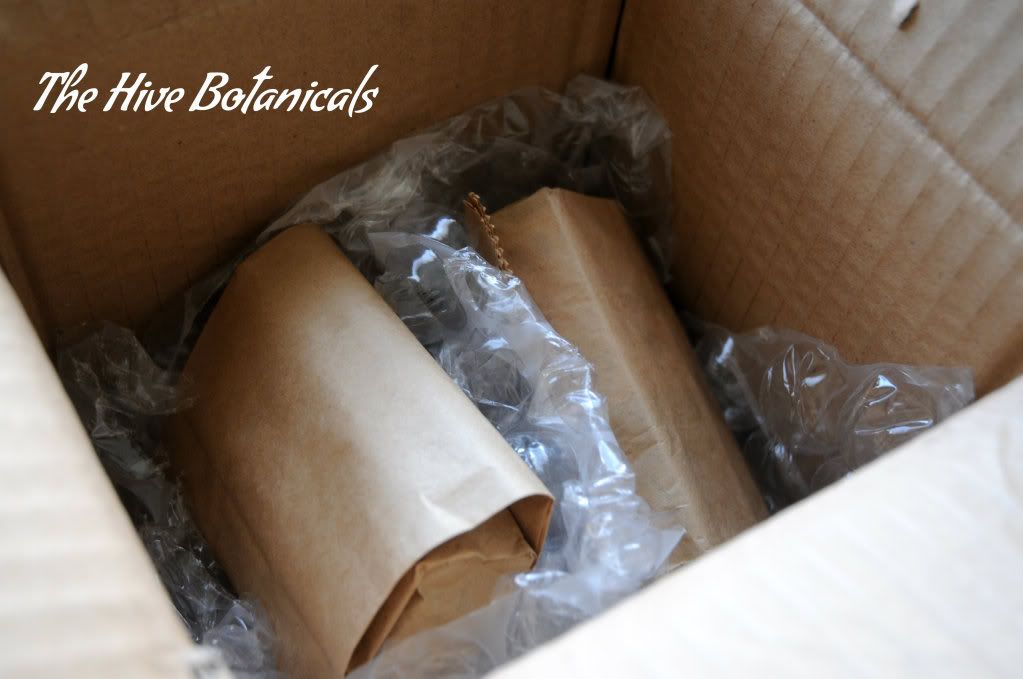 OK, now onto one of the reasons I felt the need to get all mushy up in here. That reason or person, I should say, is
Trisha from Veranellies
. You've heard me talk about this amazing woman numerous times before, so if you haven't visited her blog yet, you probably should already!
Trisha has just started a wicked new business called
The Hive Botanicals
. She sells handmade vegan soaps and lip balms. And the other day, she sent me a box full of her goods as a b-day present. (When I say, FULL, I mean FULL!)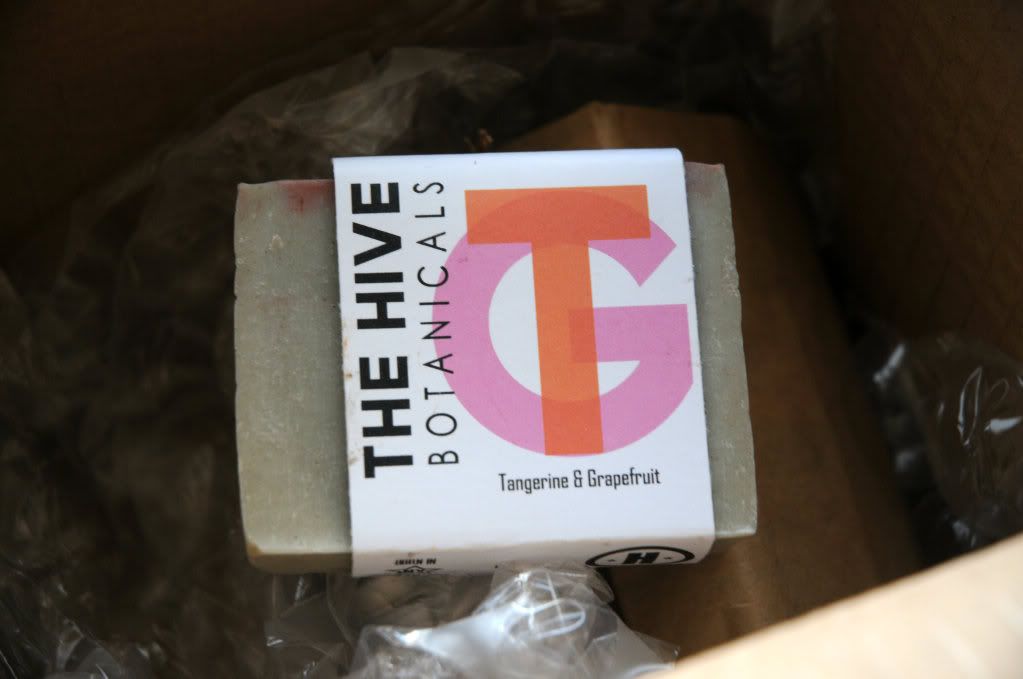 As I dug into the box, the first thing I discovered was this Grapefruit Tangerine soap. Seriously guys, this stuff smells awesome. It's so fresh and citrusy. I'm usually a body wash kind of girl, because I generally find it has a better smell than soap, but this stuff proves that theory WAY wrong. I dig it big time and I think it's going to become my go-to shower-time soap.
Trisha also sent me a bar of Lavender soap with a smell that makes me want to take a long bath and just relax. Yum! I could definitely use an evening like that one night this week.
Now here is where the giveaway comes in. Along with the two bars of soap, Trisha also sent me every flavour of lip balm she makes. That equals EIGHT flavours. Not even kidding, as I moved the bubble wrap aside and saw the bottom of the box, there was a bit of a happy dance before I dove right in to find the Black Forest Cake flavoured one. I've been dreaming about this guy since Trisha told me about her dreams of a new shop. Seriously folks, black forest cake on your lips, all day!! So good. So, so gooood.
Anyway, after experiencing how awesome this stuff is and realizing that, even after a few days of constant use, I haven't even made a dent in my first tin, I asked Trisha if I could give four of the eight lip balms away to one of you. And, of course, she said "Go for it!" So here we are with The Hive Botanicals first-ever giveaway.
What flavours can you win, you ask!? Well, let me tell you! Up for grabs are Chocolate, Vanilla, Strawberry and Cherry. Yum! If you mix all of those together it will taste like an AMAZING ice cream sundae. Dontcha think!?
a Rafflecopter giveaway
Good luck everyone!