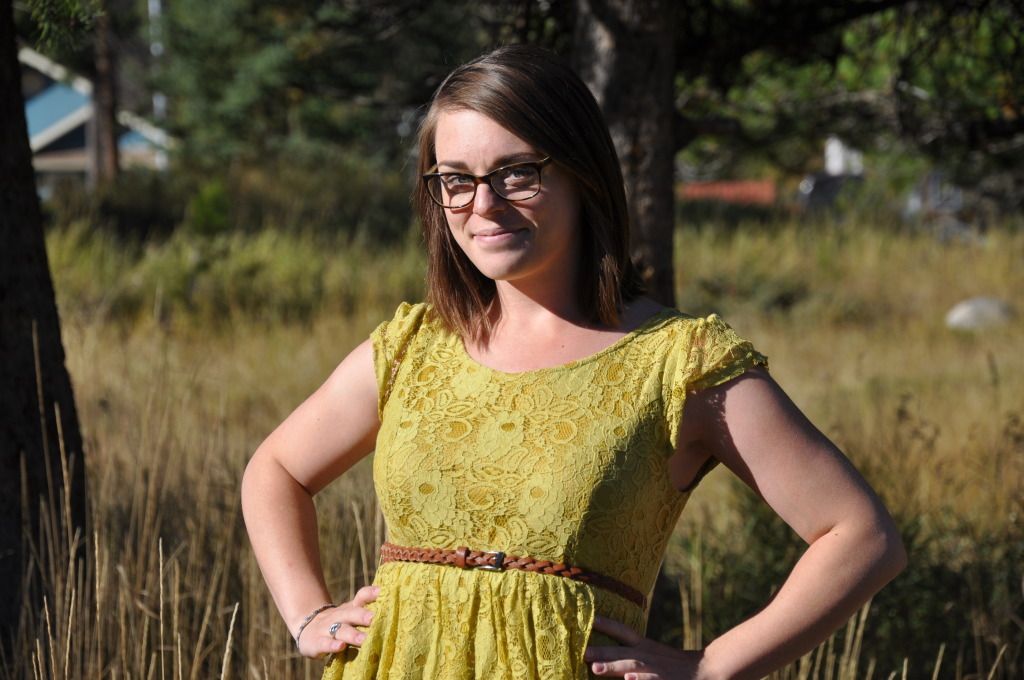 Well folks, my birthday has come and gone and I am officially 26. To be honest, I don't feel much different. I am nursing a sugar hangover, but that's to be expected. Despite having to work, it was a lovely day. Ian made me breakfast, lunch, snacks and an AMAZING red velvet cake (my favourite!). And in the evening, I had a bunch of pals over for some treats and drinks. It was a relaxed night, full of laughs and too much food. All in all, I can't complain.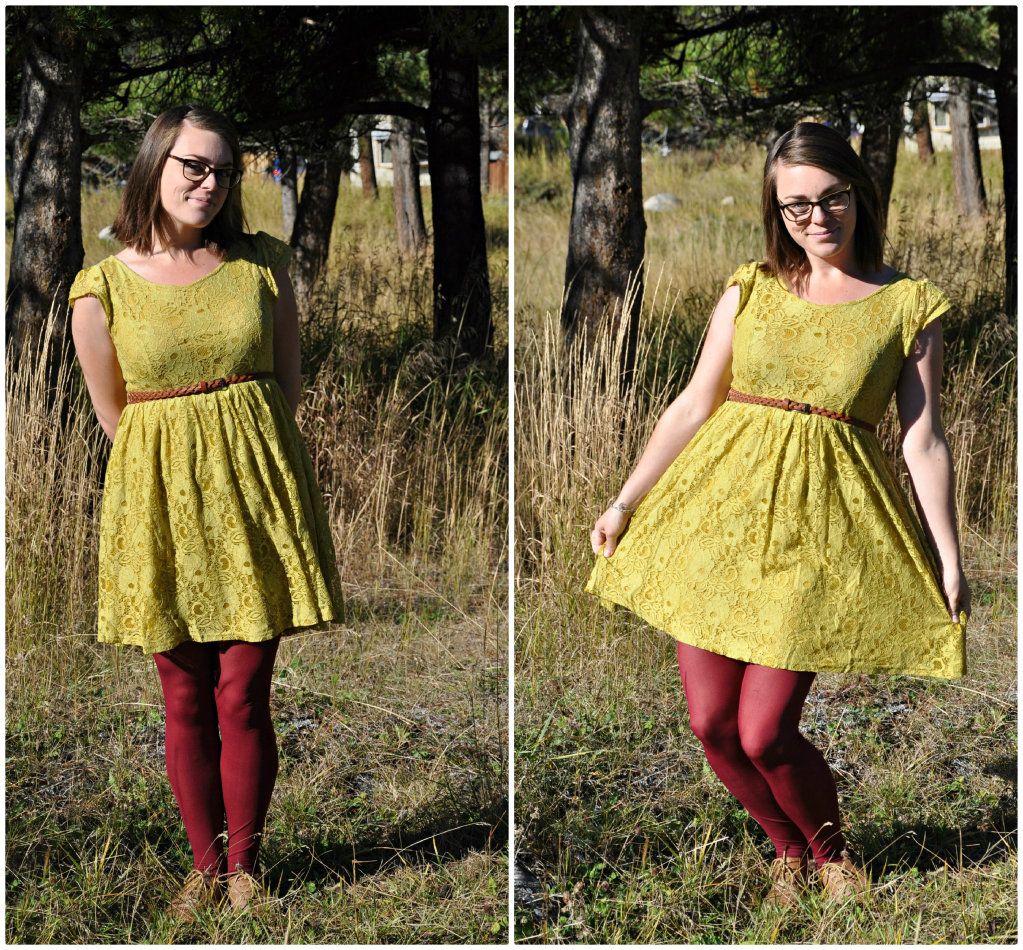 Now, on to the dress. Oh! the dress. I bought this beauty during a weak moment a couple weeks back. I just
needed
a present that day, and I had seen this gorgeous mustard-coloured dress in a storefront window, so I walked in, picked it up, tried it on and immediately bought it.
I just adore it. From the colour to the material to the fit, everything is perfect. I could seriously wear this dress all day everyday. I felt amazing in it all day and I definitely turned a few heads (mostly female, but hey, I'll take that!).
To keep warm, I paired my dreamy little dress with my thrifted faux-leather jacket, a thrifted scarf and my favourite red tights. And there you have it, my birthday outfit.
Thanks to everyone who left me a sweet birthday message yesterday. You-all are the best!
Have you guys ever bought a dress specifically for your birthday?