I know. I know. It's November. But life has been crazy, guys. Crazy I tell you! And, so, I just couldn't keep up with blog features and real life the past couple of weeks. But, instead of accepting defeat (NEVER!), here, on Nov. 4, is "At this time last year" for October. Please forgive my tardiness and enjoy photos from my first month in Jasper. That's right folks, I've been a Jasperite for a whole year!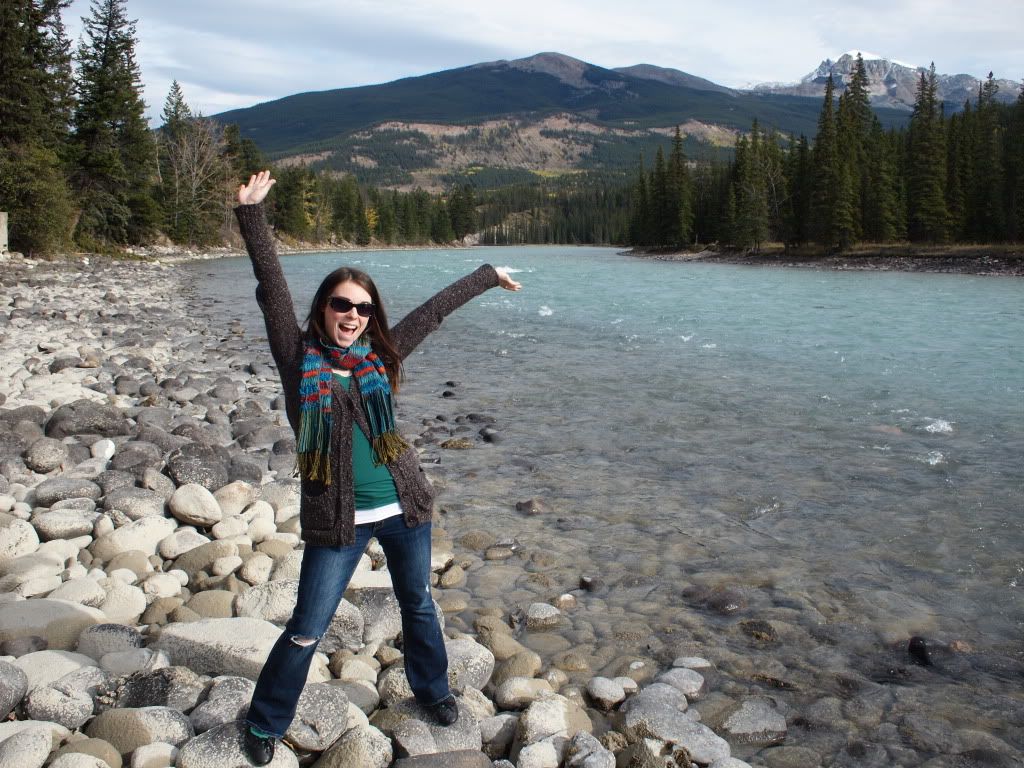 This photo of me with the raging Athabasca River was taken on our first day in Jasper. That day, our little mountain town was brand new to us and around every corner there was a gorgeous surprise. I remember Ian saying, as we were walking down the main drag, "I hope I never get to the point where I look in the store windows instead of at the mountains." I'll admit I have peeked in some of the windows since then, but the majority of time, I'm still mesmerized by the incredible scenery.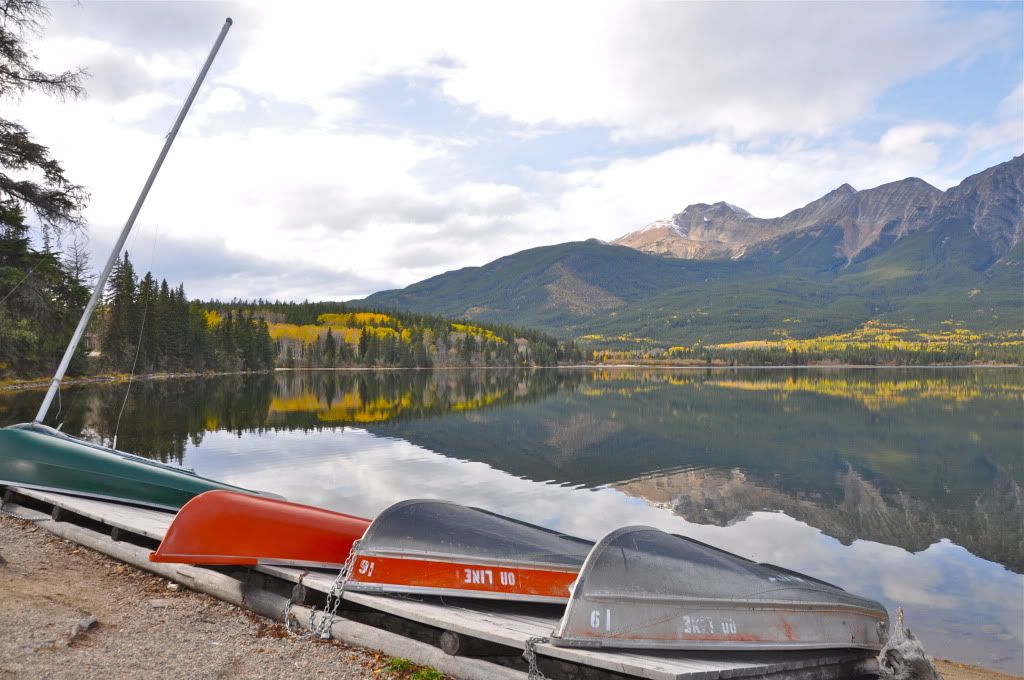 During our first month in town, we did a good amount of exploring, not only because we wanted to see everything, but because I needed to learn how to drive our brand new car (Waldo!). You see, he's standard, not automatic, so getting to know him was a wee-bit of learning curve for me. We're pals now, though. He even got me to Edmonton safe and sound last week! High-five Waldo!
As you all know, October is my birthday month. Last year, we had only been in town for three days before it rolled around, so we didn't yet have friends to party it up with. Instead, Ian made me brunch, we took the scenic drive to the Miette Hot Springs, soaked in the springs for the afternoon and had a lovely snack in the cafe, then went home to have a homemade roast beef dinner. Although low-key, it was a great way to spend the day. Plus, like this year, Ian made me a delicious cake. In fact, that cake was the first thing he had ever baked.
It's funny to look back on photos like this, because it shows just how far we've come. Last year, we were super excited every time we saw wildlife on the road. We were just like any other tourist, pulling over to snap photos. But, now, we're so used to seeing them and having them hold us up on the highway that it's really just old hat. That's not to say I'm sick of seeing big horned sheep, mountain goats, coyotes, and elk, but I'm not as quick to reach for my camera these days. Now, I just take in the sight and keep driving once the road is clear.
A recap of October wouldn't be complete without a photo of my Halloween costume! Last year, I was a crocodile. I was inspired by that foam hat and then I made myself a yellow belly out of sushi mats and a tail out of a coarse dish towel and some green pot scrubbers. The rest of the outfit was made up of things that were already in my closet. My favourite of them all being those kick ass leg warmers. So rad! So warm!
Well folks, that's what I was up to last year. Do you remember what you were doing? Did you embark on a new journey, moving to a new town or taking on a new job or relationship? Tell me about it!