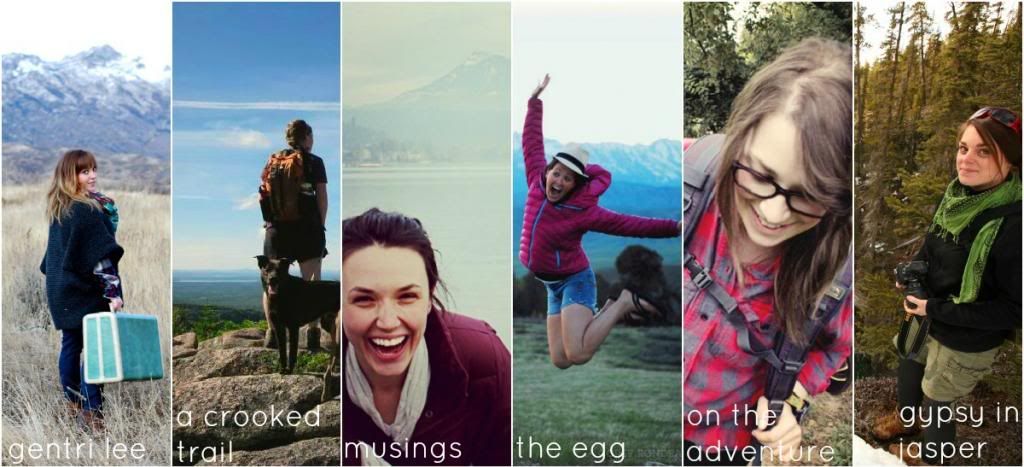 The ladies are back and this time we're talking about the one thing we HAVE to have with us when we're out hiking. There are so many directions I could have gone with this prompt; I mean, I always have an apple and a water bottle and I almost always have some form of small first aid kit. But, then I thought, 'Nope. That's not the one thing.' You see, the ONE thing that I always have with me these days is ... wait for it ...
Bear spray!
No joke, when you live and play in a national park you have to be extra careful. A few weeks back, a man was literally stalked, circled and lunged at by a wolf who wanted to eat his dog. (I wrote
a story about it
for the paper, if you're interested in learning more about that harrowing experience.)
I've never used bear spray myself, but having it with me gives me a sense of security. It may be false security -- considering it didn't work in the wolf attack I just mentioned -- but, at least it's something. At least when I'm out in the bush, I'm not out there feeling completely helpless. I have SOMETHING to protect myself until I can get help or until I can get away from the animal.
I know bears look like cute and cuddly creatures, but they're not quite as sweet as Teddy Ruxpin when you meet them in the wild. So, I figure, it's better to be safe than sorry.
How about you ladies, what's your go-to hiking item? Is it a safety item, food item, or piece of clothing?
Don't forget to check out what the other Ladies of the Mountains chose!! And be sure to check out this edition's guest blogger: Amanda from
Little Lady Little City
!