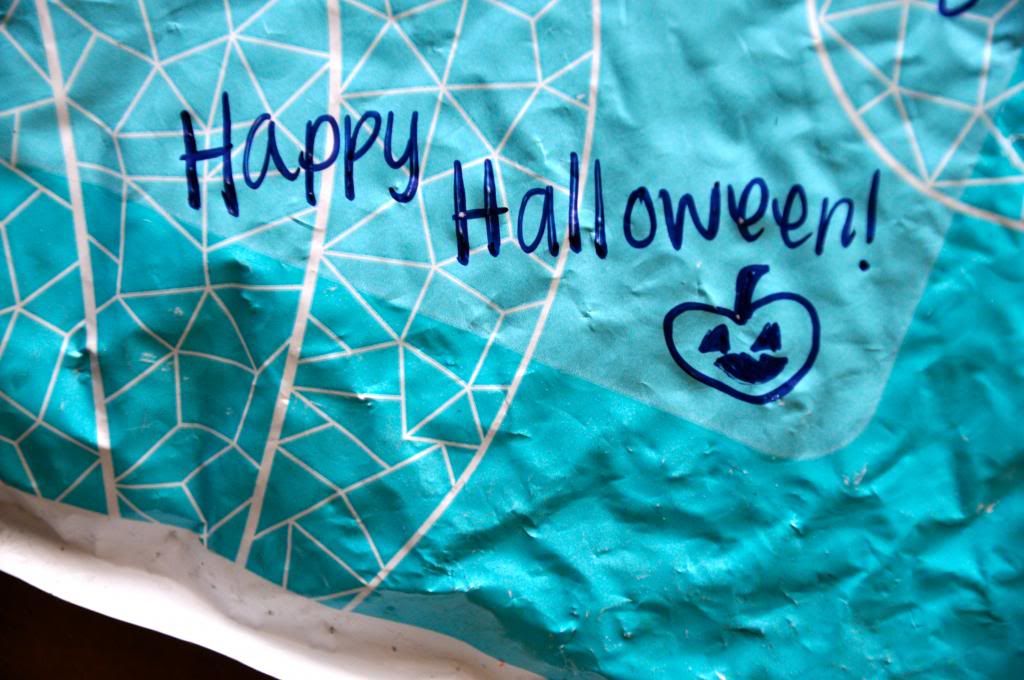 I know. I know. Halloween was weeks ago already. BUT. I signed up for a Halloween Package Swap awhile back and mine just arrived in the mail yesterday, so despite being behind the times, I'm going to show off my new wares. My swippity swappity buddy was Kailyn from
Wandering Free
. You can see what I sent her
here
. And, to see what she sent me, just keep on scrolling.
I got candy galore, Beetlejuice (I am so freaking excited to watch this again. It's been YEARS!), Corpse Bride (Hello, Johnny Depp's voice. *Swoon*), adorable Halloween socks that I won't be too ashamed to wear all year-round, and a cute card. Not a bad haul, eh!?
I know I've said it about 100 million bazillion times before, but MAN, DO I EVER LOVE SNAIL MAIL! I was so pumped at the post office that I ripped into the packaging within seconds of the parcel reaching my fingertips. And, to top it all off, this was only one of two parcels that arrived yesterday. That's right, folks, I'm a popular lady with a hardworking mailbox.
The above parcel was courtesy of my pal Lisa from
NotLadylike
. When I opened it up, I was super excited to see that she made most of the gift herself. The card, a notebook and A PUMPKIN STAMP! I love homemade touches. I just love the idea of someone taking the time to sit down and create something for me, or someone else. It's just so thoughtful.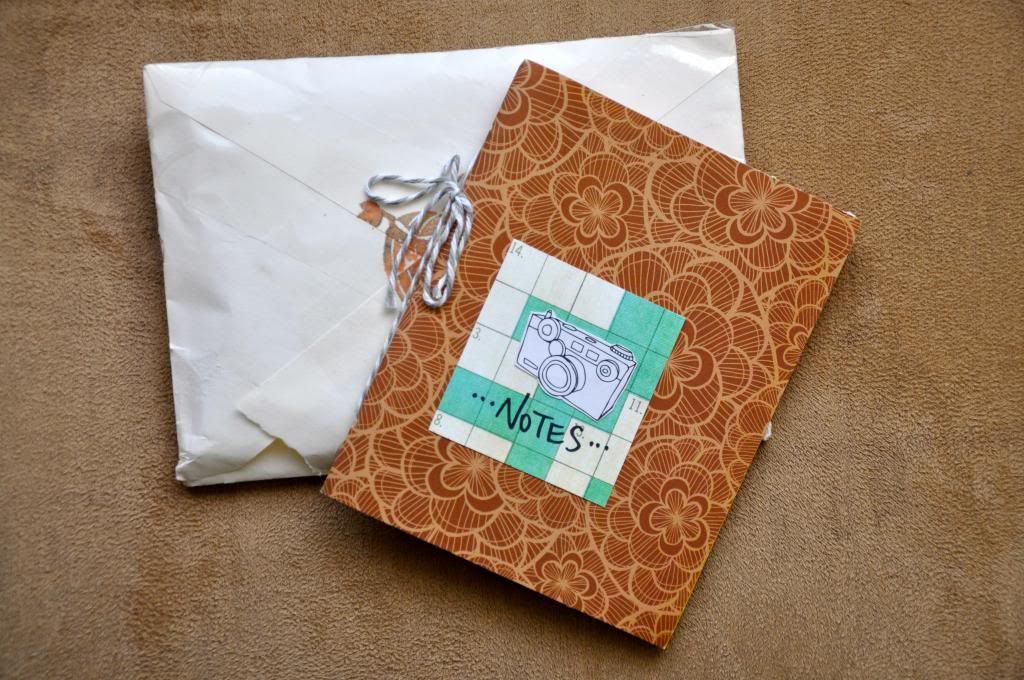 Also thoughtful, the fact that Lisa knows I'm a diehard chai lover, so she included a chai chocolate bar. Have you ever heard of this? I sure hadn't. I haven't yet eaten it, but boy, am I ever excited to. I think I'm going to have to pop in Beetlejuice and just have a gorge-fest on all of my goodies. Chai chocolate, Mike and Ikes, Sour Patch Kids, Nerds, Spree... life is good in the Gypsy house.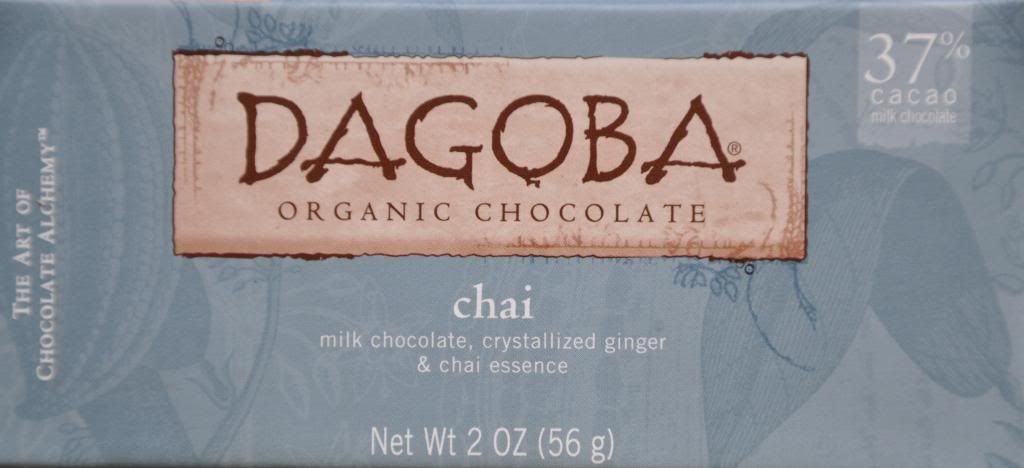 So, anyway, I have to send out a huge thank you to Kailyn and Lisa for taking the time to put together such amazing packages for me. You two ladies sure do know how to turn a day from 'Meh' to 'GRRRRRRREAT' (Tony the Tiger style!).
Has anyone else had anything fun show up in their mailbox lately?