When life starts shitting on your parade and you're feeling down and out, build a fort, get inside, watch a movie, drink a beer and chill out for awhile. I swear, you'll feel better for it. You see, I know this from experience. I was a bummed out mess of grump on Monday until Ian and I built Fort Dual Indomitable, the greatest and strongest fort known to man. With a couple of blankets and some turned over furniture, we turned our six person living room into a cozy little spot for two. We crawled in, drank a few beers, watched Terminator 2 and laughed our faces off... oh, and we took a few silly photos. Enjoy!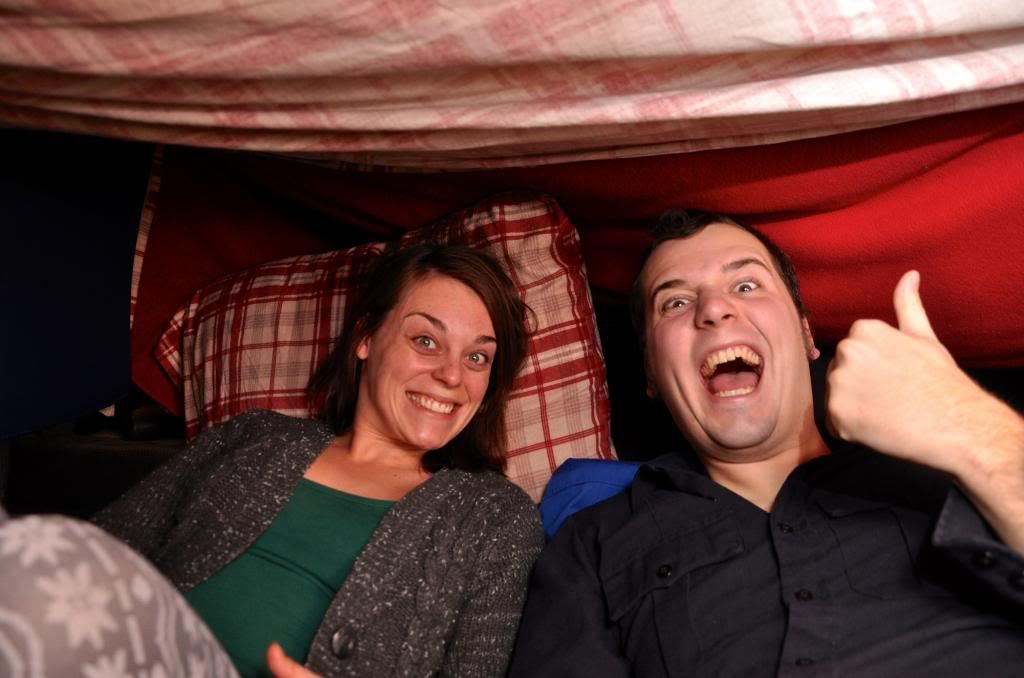 We're full of psycho-style, creeptastic smiles in this here fort – just like Arnie in Terminator 2. Remember that? When he attempts his first smile. He looks like a total creeper.
Beer time! And it's just an arms-length away, sitting in a wee ice bucket. That's right, we thought of EVERYTHING... including a shovel.
When was the last time you built a fort?