Like I said in yesterday's post, I've been a crafting maniac the last couple weeks, and one of my projects is making ornaments for my tree. So far, I've made salt dough ornaments, felt stockings and these incredibly easy and adorable sandpaper gingerbread men. Fun, right!?
Although these are likely self explanatory, I thought I do a quick tutorial, just in case someone wants a few to dangle from brown paper packages tied up with string.
So, first things first, you draw the shape of a cute little gingerbread man (either with all of his limbs or without!) on the back of your sandpaper. I didn't make a stencil or anything, I just drew the shape for each individual one, that way each one would be just a little bit different. Once you have your desired shape, you cut the little guy out.
I made a hole in the sandpaper for a piece of twine by just poking the end of a pen through the top. You could do this with a needle, too. Whatever you have on hand. Then, I put the twine through and tied it at the top.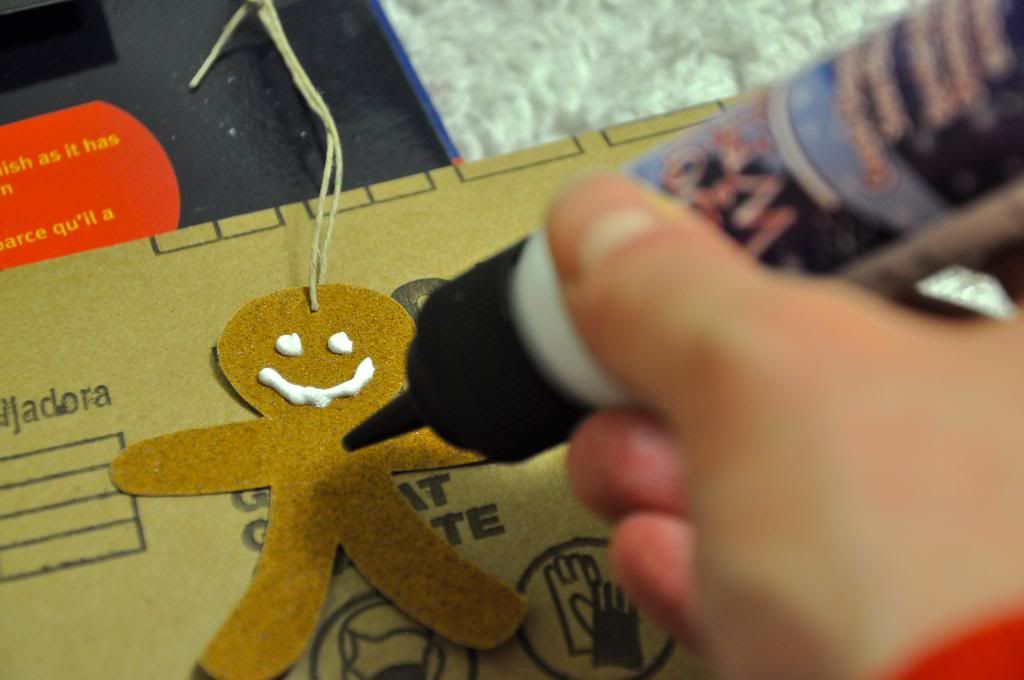 Next comes painting his little face and buttons. I used thick squeeze paint that was marketed as fake snow. I found it at my local dollar store for a couple bucks. Once the paint is on, you leave your little dudes to dry and then, they'll turn out something like this: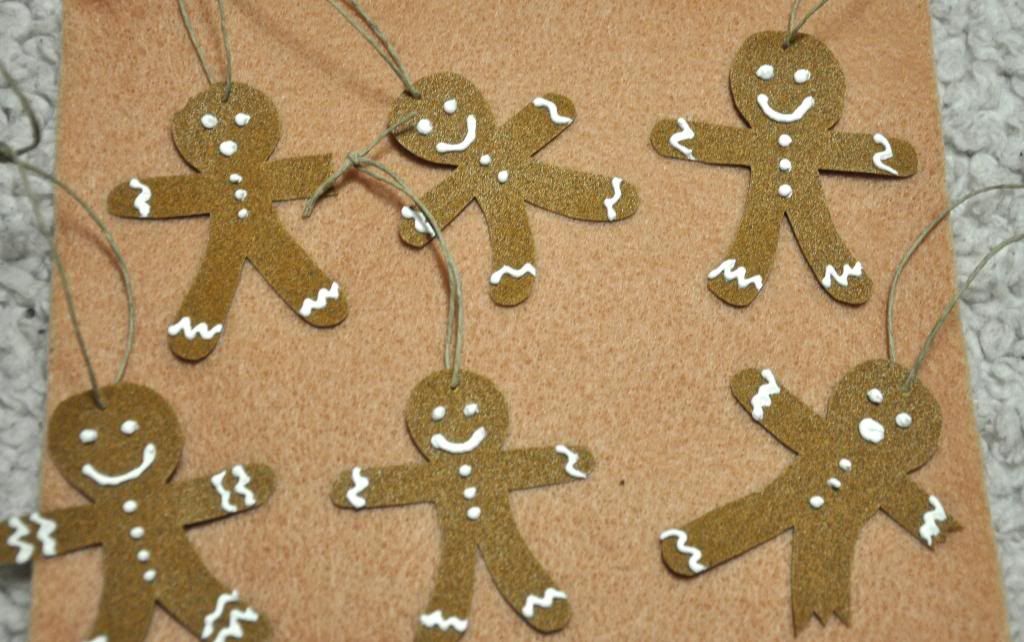 I'm so thankful I've set aside time to craft and just hang out with myself the last two weekends. There's just something so soothing about putting your hands to work and shortly after having something tangible to show for your efforts. This little project is something anyone can do. It's incredibly simple and quick. And, it's also cheap. If you don't have sandpaper on hand, you can also use felt and end up with a similar look.
If you give these little guys a go, let me know, I'd love to see the results!
What are you thankful for this week? Have you done any Christmas crafting?