Happy rest day, friends. I hope you're enjoying a relaxing day at home with a cup of coffee, a blankie and a good book. I know that's how I like to unwind after the madness of this joyous season.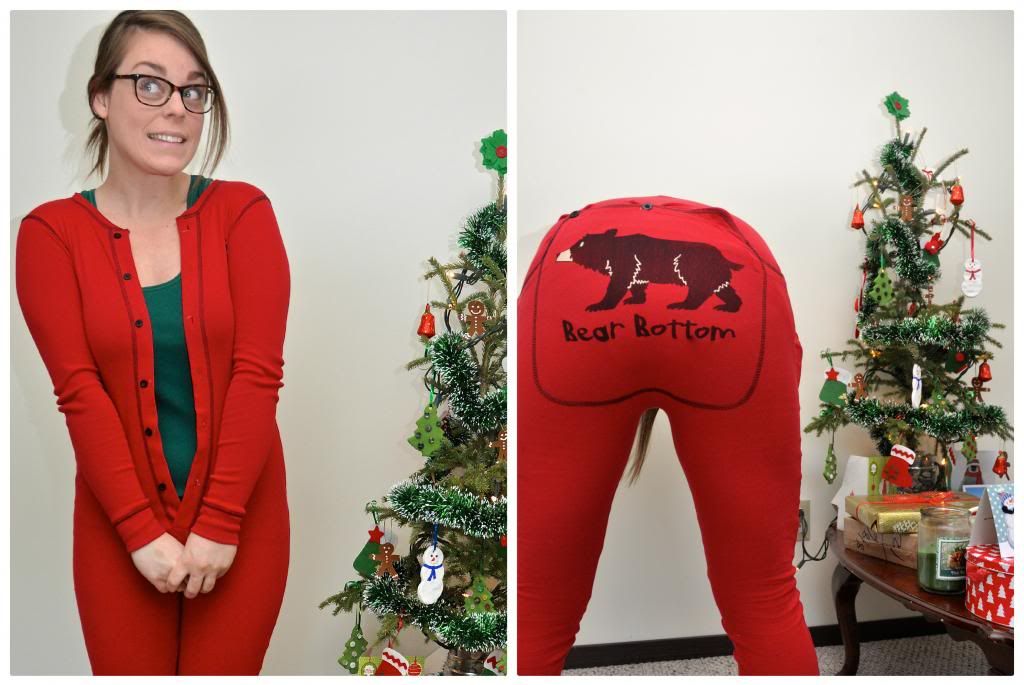 So this is my Christmas morning get-up. I received these gorgeous
Stanfield-style long johns
in a gift exchange on Saturday night. They're child-sized, so they are ever so slightly too small (hence the open buttons). But, either way, these bad boys are rad! I'm so stoked to finally own a pair. I eyed them up all the time when I was a northern girl in Yellowknife. So, it's totally awesome that I officially have a pair. Plus, bear bottom! How great is that!? Also, you're welcome for the bum shot.
What did you wear on Christmas morning? Do you go with PJs or are you a shower and get totally made-up kind of girl? (I can understand both. I mean, there are photos, so of course you don't want to look like a TOTAL slob. But, on the other hand, it feels slightly less authentic to get dressed.)
Well friends, that's all from me today. Don't forget to check out what the other What to Wearers put together for today's post. You can find them all at their respective blogs:
Lisa: lala faux bois
Hebe: These Happy Places
If you'd like to join in the What to Wear fun, throw me an email. We'd love to have you on board.
On Jan. 10, we're dressing up in our best stripey outfi

t!