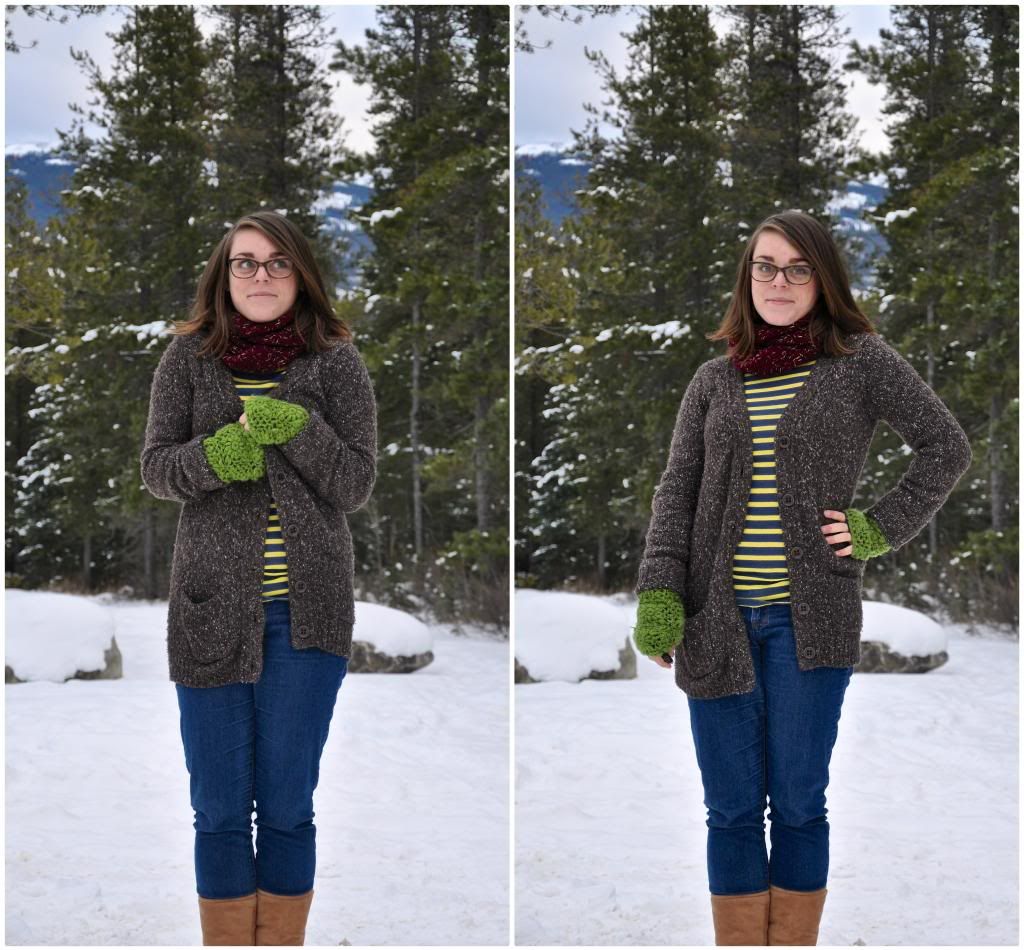 If you ask me, road trips call for the comfiest of clothes. Depending on the length of the trip, that can be anything from cozy old jeans to PJ pants. While planning this outfit, I was thinking about what I would wear on a trip to Kelowna to visit my sister. That's about a seven-hour drive, so it's long enough that you want to be in breathable, moveable clothes, but not quite long enough to justify sleepwear.
So, I went for an infinity scarf, a long sleeved top, an oversized cozy sweater, jeans, wrist warmers and my new boots, which are basically just glorified slippers. Since it's winter around these parts, I would also bring my ski jacket, a pair of good gloves, a toque, and my snow pants along, just in case Waldo breaks down and I end up out in the cold trying to bring him back to life. You don't want to be caught unprepared, after all. Frostbite and hypothermia aren't hard to come by if you're not dressed for the elements. (Just a friendly reminder for all of you driving home for Christmas!)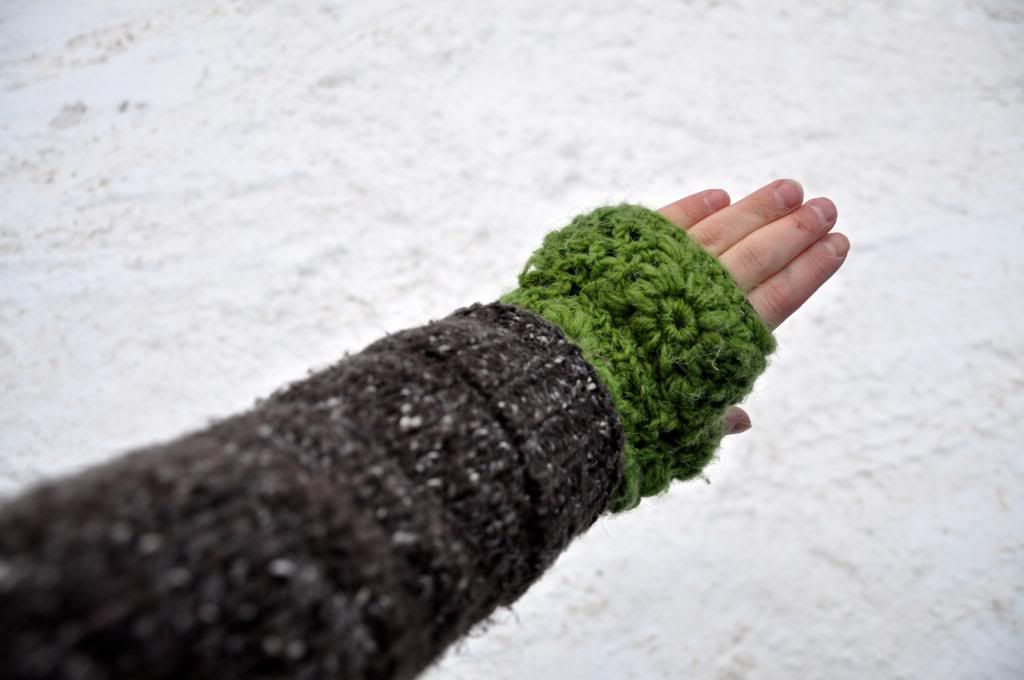 These wrist warmers are the BEST for driving. They keep your hands warm and you still have the use of your fingers! Brilliant. Plus, they're just super-duper cute. Amiright!?
Well friends, that's all from me today. Don't forget to check out what the other What to Wearers put together for today's post. You can find them all at their respective blogs:
Lisa: lala faux bois
Be sure to check back with all of us on Dec. 27 when we show you what we wore on Christmas morning.
(I already have my outfit all planned out. Hello snowflake tights. That's right, I'm looking at you!)
Are you driving home for Christmas this year? What are you wearing for the ride? Don't forget those extra layers! Better safe than sorry, my friends.