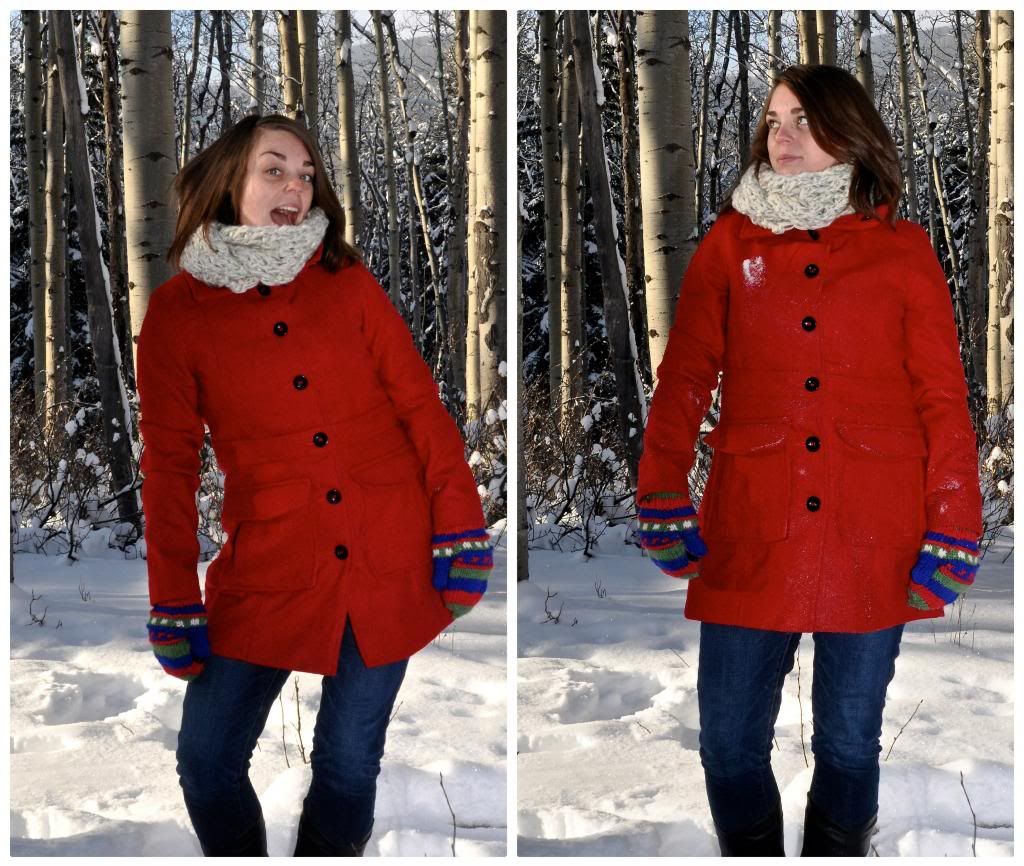 On Saturday, I trudged out into the snow to take my Christmas card photo (I'll show it to you Dec. 25!) and while I was out there, I thought, "The tripod's up and my toes are already cold, might as well get some outfit photos in my glorious new coat." Guys, seriously, no joking around here, I am so in love with this coat. It's warm. It's cute. It's bright. It's cheery. It has big buttons. And it has a tall collar. It's just straight-up brilliant.
From top to bottom:
Coat: Walmart
Scarf: Ardenes
Jeans: American Eagle
Boots: Ardenes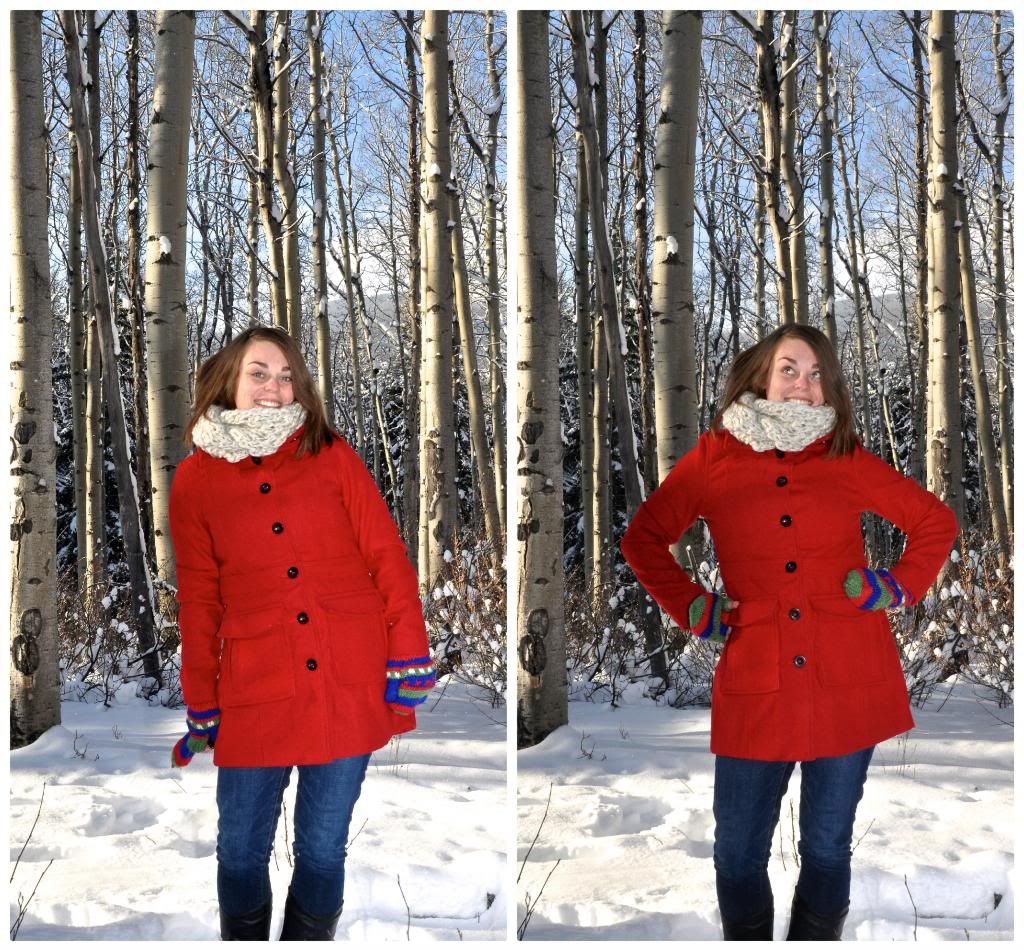 Did you take a Christmas card photo this year?