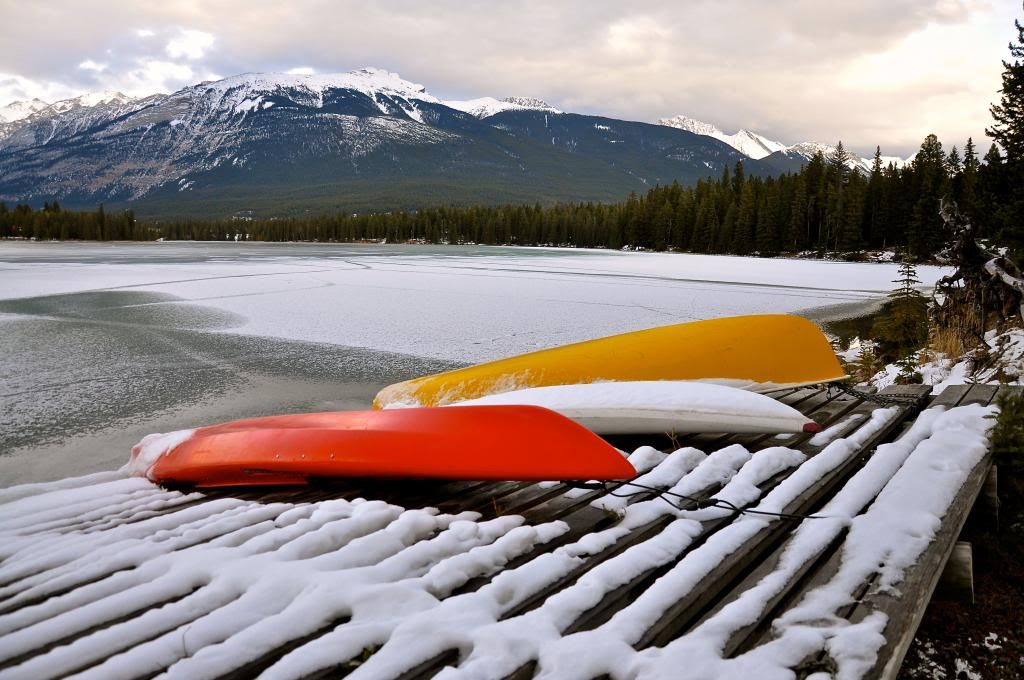 As I write this, teeny-tiny snowflakes are falling from the sky. It's chilly out there folks. Holy. We've been having gorgeous weather for the last few weeks, with temperatures getting up as high as zero degrees Celsius. That's crazy talk for this time of year, so I've been taking it all in. But, this week, things are downright chilly. Like, -23 C chilly. Eeep. At least I'm not in Yellowknife, though. I saw on my buddy's Facebook status that it was -50 C with windchill. Now, that's a biting cold.
Anyway, onto reminiscing. This isn't a weather blog, after all. So, here's a little look back on what I was up to at this time last year.
The most momentous event of the month was hitting the hairdresser to cut off my long luscious locks. I replaced them with a Katie Holmes-inspired bob. (And for the past six months I've been waiting impatiently for my hair to grow back! Six months of short hair is more than enough, I tell you!)
In January I also took Ian up for his first-ever downhill ski. He was a champ. After three runs on the bunny hill, I took him all the way up the mountain and he made it down the green run without a single fall. Impressive, right!?
And, I went dogsledding around Pyramid Lake with Ian during Winterstruck. The dogs were SO cute!
I watched amazing street performers contort their bodies into ridiculous poses while wearing leotards in -20 C weather. Yikes! Those ladies were troopers. You couldn't pay me enough to walk around in a skin tight outfit when it's cold. I'm more of a long johns and parka kind of girl.
I also had the pleasure of
interviewing my former high school teacher
who just so happens to be a musician these days. It was a really weird coincidence, and he wasn't nearly as enthused about it as I was, but whatever... no skin off my back. (Pout.)
I had a -40 C day in Jasper, and I didn't plug my car in the night before so it didn't start in the morning. Let's just say it was a frosty walk to work that morning.
So, that's what I was up to last year. Do you remember what you were doing last January?