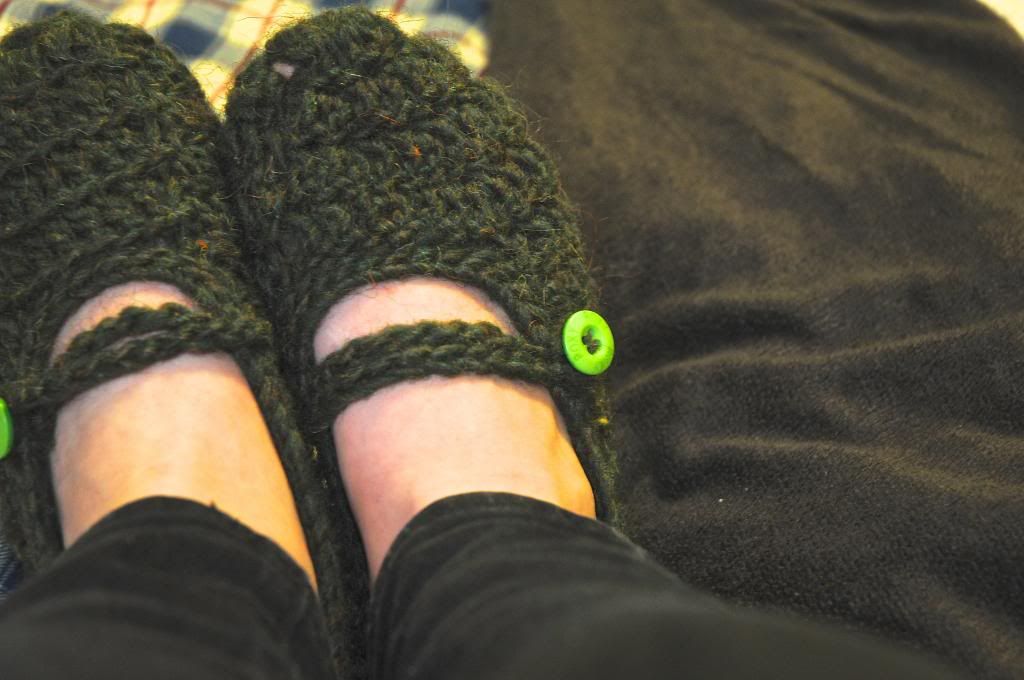 Guys, I am over the moon! I made slippers. I never in my whole life thought I was capable of such a thing and yet, I did it! They're not perfect. In fact, they're not even EXACTLY the same, but I love them anyway. And, I will always love them because they are my first pair. I can make 100 more and I'm sure these will remain my go-to feet cozies.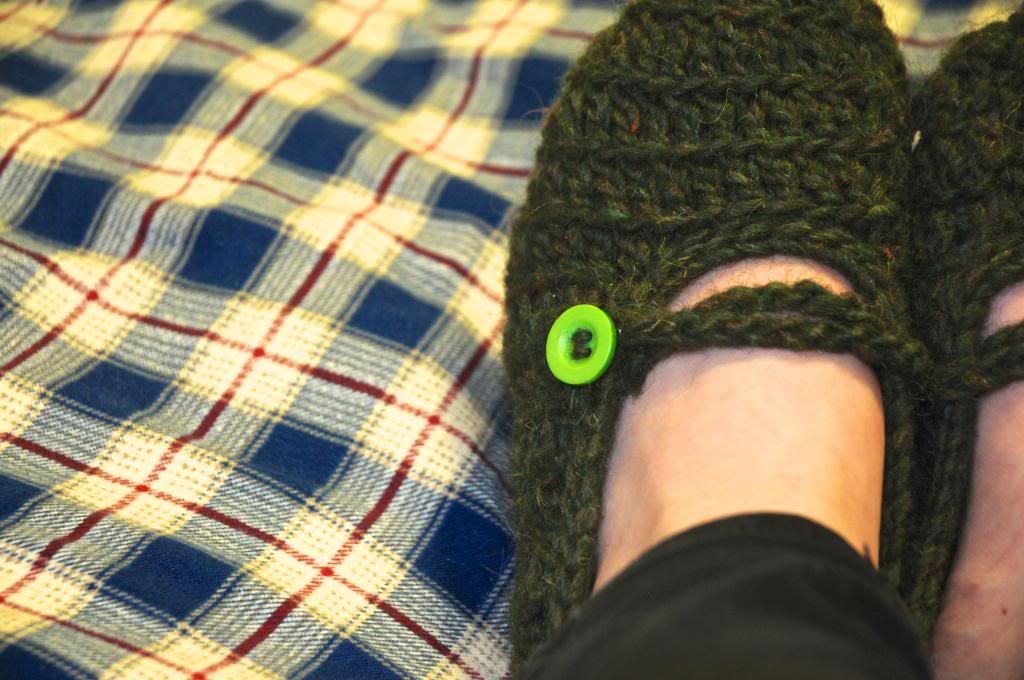 To make them, I used the
January Crochet Along pattern
on
The Curious Pug
. If you're thinking about making a pair of your own, I definitely recommend you check out the same pattern. There were tons of photos, so it was really easy to follow along.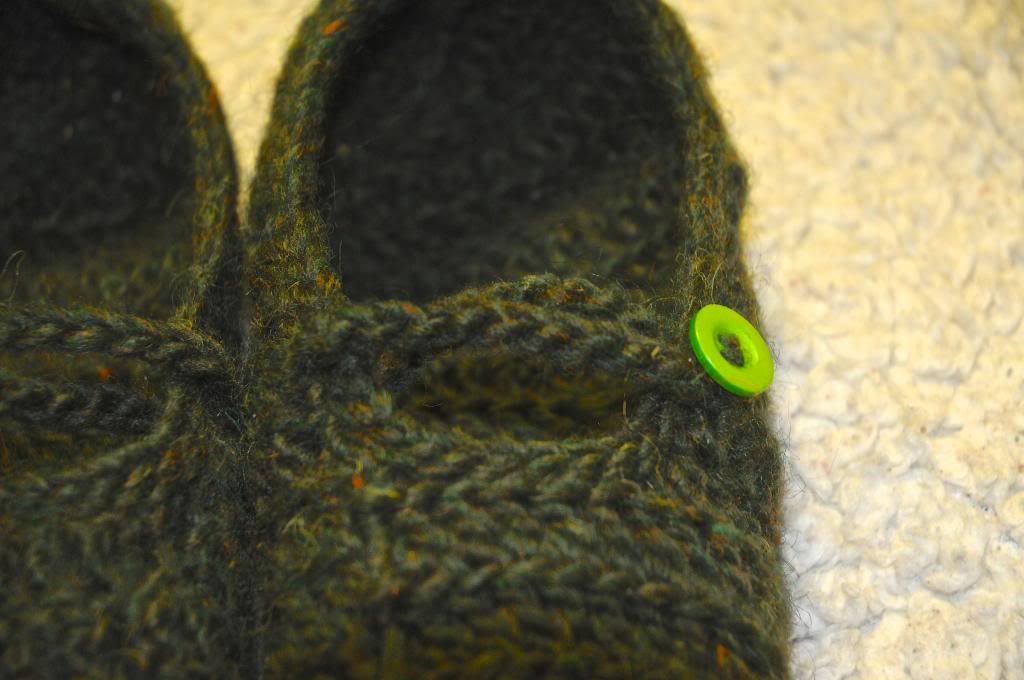 These slippers were a great reprieve from all of the toque-making I've been doing. At last count I had made a dozen! I've promised a couple pairs of slippers to friends, as well, so I'm going to have to figure out how to make them in different sizes. (I know. I know. Add more rows. But, how do you know what's a size 7 and what's a size 9!?)
What have you been crafting lately? Are you participating in the Crochet Along?