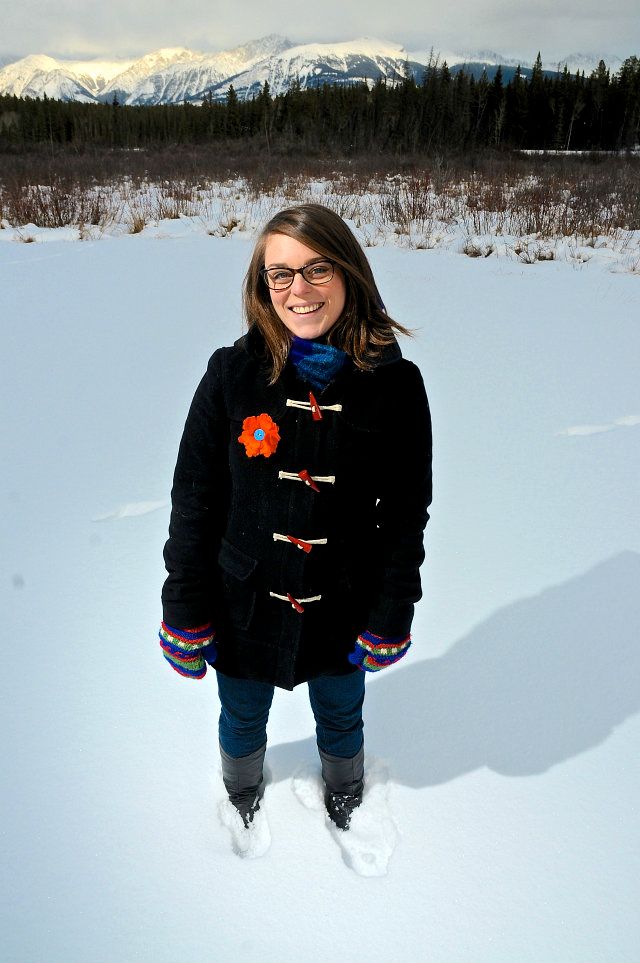 This is me, with shampooed hair, real clothes and a reason to leave the comfort of my couch.
I arrived in the big city for a week of working in the Vue newsroom yesterday, and I gotta say, it feels good to be back amongst the living. I know I told you-all working from home was going well, and, honestly, it was when I said it, but right before the Christmas break, my motivation waned and I started getting a wee bit lethargic. I thought it would be awesome working in my PJs all day, but after a couple of months, it started to get down right depressing. The worst was when I realized I hadn't showered in DAYS. I can honestly say, before I started working from home, I only let that happen while camping. Now, it's almost like every couple weeks I'm out in the tent. Or, at least that's likely what I smell/look like. Ick.
So, anyway, that's one of many reasons why it feels so good to be in the city this week. For one thing, I have a reason to hop in the shower every morning. And, the reward for doing that, is hanging out in a bustling newsroom again. For all of you non-media-types, let me tell you, one of the best parts of being a journalist is hanging out in a lively newsroom. The banter between a bunch of socially awkward writers just cannot be beat. I didn't quite realize just how much I missed it until I entered the newsroom yesterday. It felt so good to be surrounded by creative people again, especially ones who are under the same pressure to meet deadline and who are up on current events. Working from home, I have to rely on my Twitter pals for banter, sarcasm and current event chatter, and although I love me some 140-character humour, it's just not the same as yelling at someone across the room.
So, I guess you could say, this week, I'm thankful for having a reason to change out of my pyjamas, and I'm thankful to be surrounded by such clever people. Oh! And, I'm also thankful Ian had his own stroke of inspiration that resulted in the above photo. I think it is hands down the best photo that has ever been taken of this little lady. Thanks, Ian!
What are you thankful for this week?
P.S. Thanks so much for all of your inspiring words and insights yesterday. If there's one reason I can't wait to get home (other than seeing Ian), it's to continue on this path of creating and learning. I'll be sure to keep you-all posted on how things go! For now, I'm loving toques and the process of making them. I have five in the bag already and with each one I'm getting fancier and fancier! Before the week is up, I'm going to hit up a craft shop to restock on wool, since my supply is now diminishing at a rapid speed. What colour do you guys think I should make my first pair of slippers?