I went back to the canyon! And, this time, I had a full camera battery. This girl doesn't make the same mistake twice, no siree. I was prepared this time and I took full advantage of my Girl Scout ways. I got up close and personal with crazy ice formations, snow and rocks, all to make up for the lack of photos from my last visit. I honestly made it my mission to capture every nook and cranny. I definitely didn't succeed in that, but I did walk away with some pretty cool shots that have me patting myself on the back. (Who needs friends when you have arms, amiright!? Back pats. High fives. I got all that under control.) The canyon is definitely becoming my favourite place to explore. I love that every time I go back the ice is completely different. And, the light is always changing, too, so it's like being on a completely different adventure each time I visit.
Upside down icy mushrooms.
Icy nail.
Flowing water amongst the snow and ice.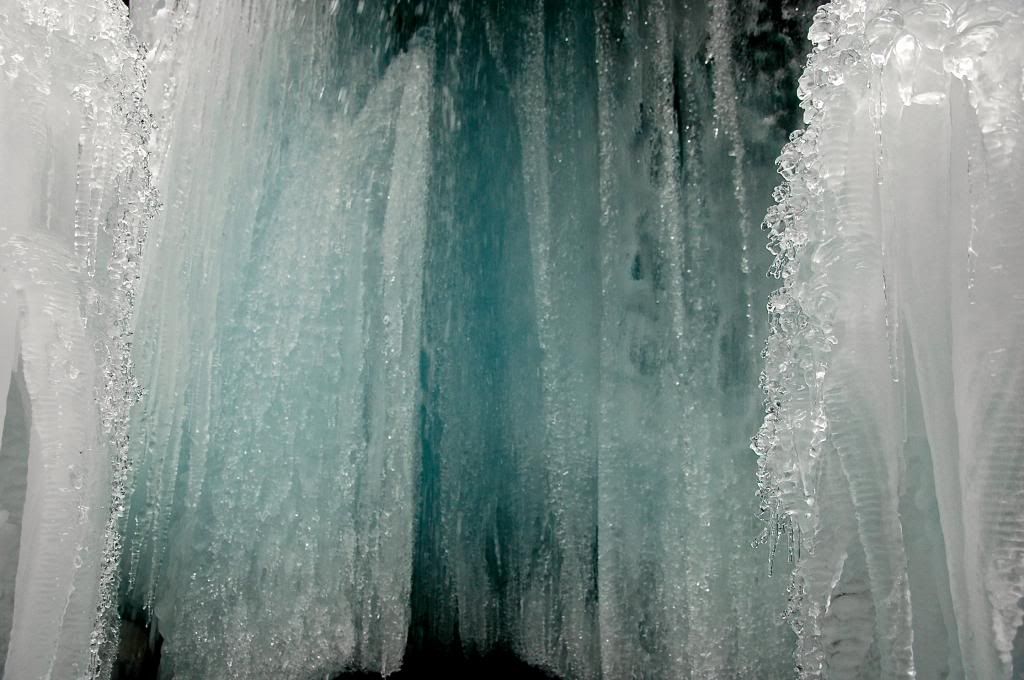 Beautiful blue half-frozen waterfall.
Fancy dangling ice.
Creepy crawly icicles.
Inching down.
Have you been on any fun icy photo adventures lately?